Buried
January 31, 2010
The first thing I know is that it's dark. I am enclosed in a velvet coffin, with an IV in my arm and a breathing tube attached to my nose.
I am unaware of the fact that there is a video camera recording everything that I do. I try to move, but I don't make much distance. I can stretch my arms out, only to slam them into the edge of the coffin. My feet are cramping up.
I am tired and I want to stay in my own bed, yet I know how likely that is. Sure, that's as likely as the sky turning pink. I don't know what time it is- should I be waking up for school, or going to bed?
I think about my friends- I hope they know I'm gone, but I suppose the true test of friendship comes when I find out who really is worrying about me.
I scream and I bang on the coffin until my throat is numb and my hands are bleeding. "Please, let me out! Make it stop! Why are you doing this to me?!" My pleas are heard only by the trees and the woods.
Have you ever wondered what it is like to be trapped, to feel enclosed with nowhere to go? Have you ever had a nightmare about being buried alive?
It is nothing compared to what is actually is.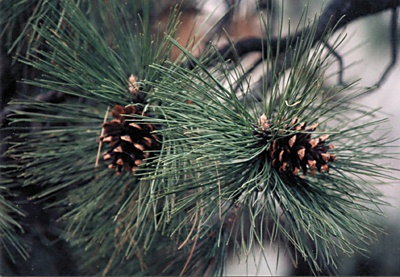 © Allison S., Eau Claire, WI