Her Life
January 1, 2010
Dark were her thoughts as she wrote her good bye on the lined paper. Harsh words flowed endlessly in her deep hatred. How could this happen? He used her! Leaving her out in the rain to die! Life seemed useless, almost utterly pointless. The key to her broken heart shattered and faded as she filled the paper. GONE! Gone never to be whole again! The once blue sky of her life now darkened with storm clouds. She went day by day never specking filling her life with loathsome hate and self inflicted pain. Ever listening to their mocking laughing words echoing in her head. Drawing herself so horribly close to the barrel of the gun hidden under her bed. Never imagining that life could be different.
Then with a blinding bright light he walked in to her life calling her out of her living coma, chasing away the thunderstorm. The key fused back together with the love he gave to her! She was saved! No longer in a living nightmare. The darkness cast out forever!
True, calm, flawless love!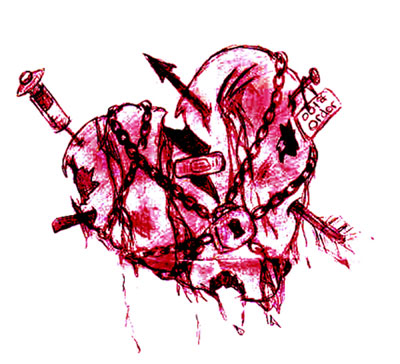 © Asia B., Hudson, MA