The Gymnastics Girl
December 29, 2009
For as long as Hailey Connor could remember; gymnastics had been a part of her life. When Hailey was 4 years old, her mom enrolled her in gymnastics to contain her energy. Her mom wasn't sure how it would turn out at first, but Hailey ended up loving gymnastics. Hailey's coaches quickly noticed that she was talented too, and they placed her in an advanced class.

Hailey continued in gymnastics as she got older, and she continued to succeed in the sport. The gym was her second home and her coaches, Matt and Natayla, were like second parents to her. At age 7, she began competing. At one point, her coach said to her 'how good do you want to get'? Hailey answered'I want to go to the Olympics, and I'm going to do whatever it takes'.

Hailey started training more often and began moving up. By age 10, she was already at Level 9, of the 10 gymnastics levels. That year Hailey qualified to the level 9 nationals. She placed in the top 3. She gave to crowd a laugh by being the shortest person on the medal stand.

The following year, Hailey continued to move up in gymnastics. Natayla started making the chorography in Hailey's routines more difficult; in an effort to help her continue her success. Natayla told Hailey she wanted her to work on her posture to help her improve her routines. She gave her a special pose to practice; to help with her posture. Natayla called it her'gold medal pose'. Natayla told Hailey 'No matter where you are, or who you're with, do your gold medal pose'.

Shortly after her 11th birthday, Hailey qualified to level 10; the last level before Elite. Hailey, her parents and her coaches were elated. Her Olympic dream felt like it was becoming closer.

Hailey's first season as a level 10 was an amazing season. She did well enough that she moved up to elite. Hailey and her coaches were excited when she qualified. Now that she was elite, she would have an opportunity to make the national team. Her dreams were beginning to come true.

The following summer, Hailey began working on new routines. Matt and Natayla wanted to add new skills to her routines. They were hoping to improve her chances of being successful on the elite level. While she was training that summer, Hailey began to feel pain in her knee. Assuming it was nothing, she continued with her training.

By the end of the summer, the pain was becoming chronic. Hailey's mom took her to the doctor, and he said it was just a muscle injury. He told her to ice her knee and take two weeks off. The doctor said after the two weeks she could return to gymnastics.
Hailey rested for 2 weeks, but the pain did not subside. In fact, it was getting worse. Hailey tried to return to gymnastics, but the pain was too strong. Hailey could barely make it through an entire practice because of the pain.

One day when Hailey was leaving practice with her parents when her leg completely gave out on her and she fell. She looked at her parents and began to cry. As tears ran down her face, she asked her parents what was wrong with her. Her parents left the gym and the next day she was at the doctor. The doctor spent two days running tests on Hailey. During the tests, Hailey tried to do her 'gold medal pose', it was as close to gymnastics as she could get for the time being.

After the tests, the doctor gave her news that would change her life forever. The doctor looked at Hailey and said'this isn't a sports injury, unfortunately you have bone cancer'. Hailey immediately began crying and saying'no that's not possible'. Her mom tried to calm her down.

The doctor went on to talk about treatment. He said'I'm going to recommend aggressive treatment'. Hailey began to ask him what aggressive treatment was. The doctor replied by saying'Chemotherapy and most likely surgery'. Hailey said'I don't have time for surgery, I'm an elite gymnast; I need to train'. The doctor looked at her and said' I'm sorry but your not going to be able to do gymnastics for the time being, right now we need to focus on your survival'.

After the doctor left, Hailey's parents held her in their arms as she cried. They tried to reassure her that they were going to do whatever it took to get her healthy. The next day, Hailey went to the gym to tell Matt and Natayla the news. They were as sad and scared as she was. Hailey told them she was terrified that she no longer had a shot at her Olympic dream. Matt and Natayla said 'Getting healthy is part of doing whatever it takes, if you believe you still have a chance, then you do'.

This helped reassure Hailey. The next day she went to the doctor, and began her battle against the cancer. She endured her first round of treatment doing her 'gold medal pose'.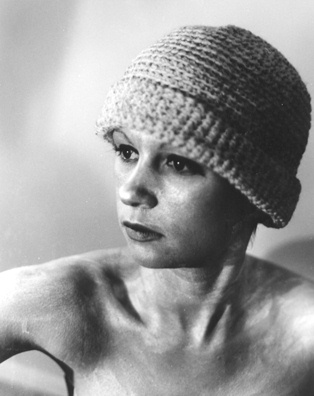 © Rachel R., Warren, ME