Just The End of This Chapter.
December 11, 2009
It was a rainy day, the kind where the pavement steams when the cold rain splatters onto it. The sun was peeking out from behind a cloud, just enough to make the raindrops transform into crystals. The air was fresh and sweet, that frigid temperature that makes the hairs on my arms prickle upwards. I walk onto the damp grass, and let the raindrops tickle my skin. It was already a brilliant Saturday. One where all I want to do is leave the world behind and be somebody totally different, create my own life that has no commitments, no preferences of what I should be.
So I keep on walking. I wade through the clear, bitter stream, with my jeans rolled up, every so often dunking the edges of themselves into the chilly water. I lie in the wet grass, and let the rain drizzle on me as it pleases, dotting my shirt, and matting my hair together, pasting it to the side of my face. Usually, when I am this wet, I get uncomfortable. But this time, I see it as an opportunity. An opportunity to be somebody I am not. I feel this powerful joyfulness over come me, and I have to share it with somebody.

So, I skip cheerfully over to my friend's house. Her name is Lizzy. She has been my best friend ever since I saw her outside the house that had been abandoned for so long. She was lying in the grass, finger painting. I had never finger painted, so I invited myself over, and I joined her. I was over at her house for five hours straight that first day, laughing so hard tears dripped down our faces, and our stomachs felt like they were being twisted in every which way. Our parents said there was a bond creating between us. We said that it had always been there; we were just never able to find each other. Now though, I am losing her. She will be moving to Connecticut.
She has always been the person that encourages me to find myself, and never worry about what other people think of you, because you are the only person that matters. I was always the person that told her that she might see it as that, but very many people matter to me. So today, me acting so much like her, just dancing and slipping around in the soggy grass, and letting myself soak up everything that came my way, it felt good. This was not like me. As we lay in Lizzys backyard, and the rain drizzled to a stop, I knew this was the end. Not just the end of today, but the end of a lifetime of laughter. Lizzy was moving in three days, and there was no stopping it.
All of a sudden, I realized that my memories were all I would have left of my best friend. Just a faraway thought glazed with dust, waiting to come back to life, and to live freely again. I knew that I would never find a friend as incredible as Lizzy. I then reminded myself that this might be the end of our friendship, but that was just one chapter of my life. I had so much more of my story to write.

So as we said our goodbyes, still grasping on to our slowly withering smiles, we parted. I knew that she would always be my friend, but I also knew that I shouldn't be afraid to let new adventures emerge into my life. I have a whole lifetime ahead of me. Now, I think it is about time I start living.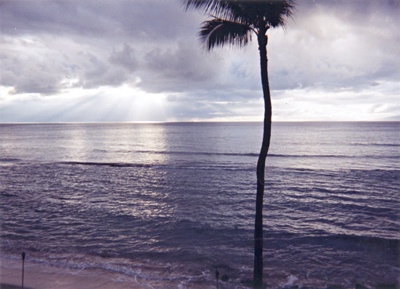 © Grayson H., Highland Village, TX