Best Friends For Life
October 29, 2009
The car pulled up in front of my house, and I jumped from my chair and ran to open the door. She was wearing an orange shirt with white stripes and orange slippers. She came rushing to my door, and I dragged her in, waving at her mom, thanking her for bringing her over. She smiled at me like as though we hadn't seen each other just today in school, at lunch. We had a thing for each other, like as though we were more than friends. But of course, we were more than just friends.
We moved to the sitting room and grabbed a bunch of movies to watch and then she headed to my room. I called for her to wait, while I brought some soda and popped open some pop corn. She said sure, and I could hear the DVD already playing. We were best friends for life.
We had met each other in 2nd grade. I was still new to going to elementary. I dreaded it. Every day, a boy called Mickey and I would fight every day. He wants to sit on the red chair, and he doesn't mind if I'm already sitting there. He wants the green crayon, and then the yellow, and then the red, and in fact all the colors, holding onto five crayons but still asking for more. Those were the crazy days. It was then that Juanita moved from the noisy class to the quiet class. I was surprised we were called the quiet class because we were anything but quiet. But still she came to our class. She was all timid and shy, and she became Mickey next toy to play with. Either he wanted to play with her blonde curls or he wanted to drag it. Either way, he always what he wanted and she ended up crying, her head bent on the desk. One afternoon, I saw him do it to her, and she started crying again, silently. I moved to him, and pushed him away. He got angry, and we started fighting. But to cut the story short, I was sent to the principal's office, and I was grounded for 2 weeks. But from that I got something precious. I got a best friend.
So as she giggled at her new star crush, I could feel my heart grow warm. Her cheeks were pink, and her smile was wide. Her curly blonde over her tiny face, made her look like a little angel. And I loved her. I know as the years go by, things would change. Boys would take the place of her heart, and maybe vice versa. But for now, we hold each others hearts in ours and nothing- not even the future- can change that.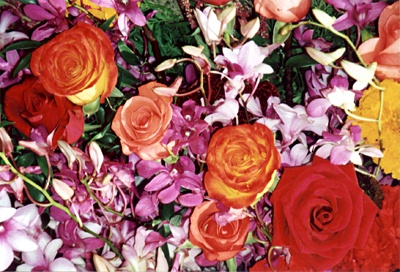 © Stacey L., New City, NY