A day in my life fifteen years from now
November 15, 2009
Good evening boys and girls and future runners of the world,

I am honored to be here, and am so flattered that my running book is on the "New York Times Best Seller List." I wrote You Have to Put the Time In to teach, inspire and empower young people who want to become successful runners. When I was 13 I discovered my love of running and my dad discovered his passion for training me. That summer when I was at sleep-away camp I received a letter from Coach Dad that asked if I had been running. He reminded me that all good runners train everyday and I had to, as well, if I wanted to make the 2012 Olympics! He was being humorous and while I felt disappointed in myself for not running I learned my first important lesson: you have to put the time in to realize your potential. Coach Dad was right about setting goals, being dedicated and putting the time in but let me tell you something: at times, it is not easy to live with your personal coach (Dad). Imagine being awakened early on leisurely summer mornings to avoid running in mid-day heat and humidity.
Having read many books about running and training techniques, it suddenly clicked: I would write a running book, one that was unique. Since quotes have always given me a fierce desire to do my best, I thought it would be an original idea to include some of them in my book. When I was younger, my dad voiced many of the quotes I still use today like "you have to put the time in," or "if you are not running, one of your competitors is."
My book also explains how running can create positive and creative thoughts. If you are feeling exasperated complete a run and you will feel more optimistic. Once, after a race, I wrote down my thoughts and wove them into a poem that I included in my book. I would like to share it with you.
"Symphony of Running"
Suppose I were as magnificent as a race horse
With a mane woven of the finest silken threads
Glorious as a tapestry in an ancient castle.
Shining my big leathery eyes
Down on the blades of grass.
In one muscular stride
I hear the deep breath of a runner
Too subtle for the human ear.

Maybe that whisper is just inside me
Like plants breaking free through the dirt
Or like clouds
Cantering through the sky
And leaves floating to the ground.

It might be
That the shrieking wind
Or the bang of the starting gun
Is just too loud
To hear the symphony inside my heart.


Once again, thank you for this honor. I hope to hear about all your running journeys in the future. You can contact me on my blog, Susannah D: Holistic Running.com.I would like to close with one of my favorite motivational quotes from my running idol, Paul Tergat: "Ask yourself: 'Can I give more?' The answer is usually: 'Yes'."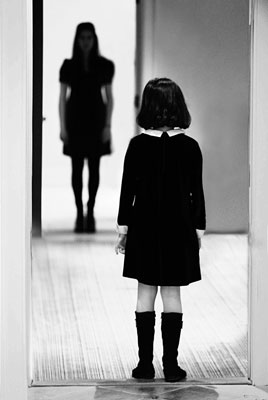 © Susannah B., Greenwich, CT