concrete forests
September 16, 2009
For my third birthday, my parents said I could have anything I want. I think they were expecting the normal answer of a pony or a gi-normous Barbie play house. But I didn't want either of those, all I wanted was the tree the city had planted outside our pent house the year I was born. The tree that my three year old mind could only describe as majestically tall and full of wonderful branches that I was just sure, (no matter how many times the doorman told me not to) were made specifically for me to climb up just high enough for the skin to be inches away from my fingertips. I guess even at age three I knew I didn't belong in this world, that I was meant to fly away.

My name is Addie Haven, my dad is an inventor and made millions on his third invention, something to do with computer software and my mom is the perfect house wife. She knows what to say and when to say it, she can make the perfect dinner for a supervisor with her eyes closed. And all she wants is for me to be just like her. But the reality is, I hate being rich. I don't like putting on a show, or changing my personality like a chameleon to fit into my parents elaborate puzzle they call life.

I didn't end up getting that tree, something about the city not putting it up for sale. But I don't think they tried very hard to get it. Instead, I got a pure bred pony and the biggest Barbie playhouse ever created. Could've seen that one coming. But the funny thing is, I'm not even sure I knew why I wanted that tree so much. I don't think anyone did. I'm pretty sure that everyone was still reeling from the fact that I wanted a tree, they were still shocked that I was different.

I may not have known at age three, but after thirteen years of enduring a life that you were forced into, I now know. I don't fit into the life I was given. The life I live is full of champagne and caviar, of designer clothes and midnight balls. It's full of the closest thing to arranged marriages there is now-a-days, and it's full of gossip and fake smiles. It's full of so many things that I hate, so many things that I'm not. I wanted that tree, because like me, it was forced into a habitat that it was not meant for.

I'm sure my mom knows how I feel, but she continues to try and stomp it out of me. Thinking that if I could only see all the wonders that this life has to offer then I'll have a light bulb moment and suddenly decide to full heartedly embrace everything that's been handed to me on a silver platter. But I also think she knows that she's beating a dead horse. Why else would my eyes no longer have the shine they use to? Or why else would the pep-in-my-step disappear? Why else would I spend my days looking at the tree planted outside the pent house?

Everyday I look out my window and see that city tree, and everyday I think that it is the only thing that could ever know about the knot that's constantly churning in my stomach. It's the closest thing that I have to a true friend. All the other girls at my prep school ignore me, they laugh at me behind my back, and say mean things about me. and I suppose for good reason. For all I know, unhappiness could be just as contagious as the common cold, and meanness, just another vaccination to try block you from the ugly truth.

So people can tell you that things are only as bad as you let them be, but every time I look at that stupid tree I realize that this, this life, isn't what I was put here for. I was put here for more then fundraisers and shopping sprees. I was put here to make a difference, not to be the wife of someone who does it for me. I was put here to do something with my life, I was meant to be where the grass is real and natural, and all the trees have a connection to where they're planted. Not something that was placed on a grid in the middle of a concrete forest.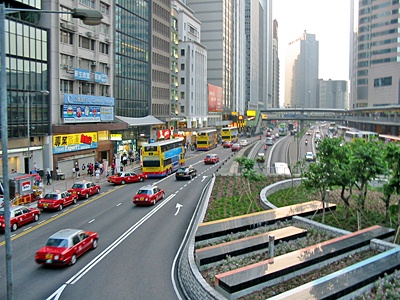 © Melvin L., Stuart, FL