Career Woman
September 29, 2009
They had dated on and off for forty-three years, and now they were completely and totally in holy irritation with each other. He of her flighty supermodel nature and constant identity crises. She of his pretty-boy status and affinity for solid color turtlenecks.

"Care to go on the catwalk with me tonight? It's one of the biggest shows of the year," she would say, for instance, over dinner on a dining-room table donated to the couple by Ashley, her latest furniture sponsor. He would shrug and keep picking at his food. She would wait a second, give a disappointed look, and begin to take small bites of her Nabisco-brand entree, the food sponsor of the week.

The question would remain in the air though until he asked, voice lacking emotion, "And what will you be on display as this time?"

The reply was short, "Oh dear, why do I even bother?"

Conversations like this, with similar tone and insinuation, occurred many more times over the course of their prolonged relationship. It happened when she became a flight attendant for Continental, he worried about the distance, she didn't really mind. It happened when she became a doctor for the Mayo Clinic, he thought the hours were too long, she said they were for a good cause. It happened when she became an astronaut for NASA, he complained of her safety so far away from him, she said she could take care of herself.

When she became a NASCAR driver, it was finally too much for him. They were sitting at the table again, and she had her racing helmet cradled lovingly in her arm. He wished it was him instead of the helmet.

"Coming to the race tomorrow with me?" she seemed strangely happy about this assignment and it made him more than suspicious. He glanced at her helmet.

"No, and neither are you as far as I'm concerned," he stated with as much sternness as he could muster.

She surprised him and smiled pleasantly. "I don't think so, Kenny."

The next day, no one seemed to notice he was missing as Barbie won first place.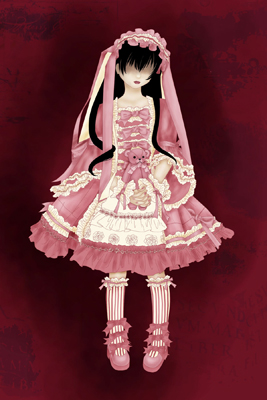 © Melani H., Stuart, FL