The Journal.... And the mistake.
July 1, 2009
Me and Alicia were ready for the snow week dance. The black dress that I had been waiting forever to wear still fit and looked gorgeous. But I was nervous. Joey called Alicia asking for me.
"Hello?" I answered.
"Norene? You guys are going right?"
"Yeah why?" I rolled my eyes.
"Word of advice. Don't go."
What? "What?" I repeated my thoughts.
"Just trust me Norene."
'click' I hung up. I didn't want to listen to that. He was probably trying to get rid of me.
"What was that about?" Alicia laughed.
I shook my head. "Nothing. C'mon my mom wants to take pictures."
She nodded.
***
After the pictures were done we left. I still felt nervous. Maybe Joey was trying to tell me something. I thought nervously.
When we arrived Joey was outside the door shaking his head at me.
"Norene! No! I told you not to come."
I was inches away from him now. My mom had already left. "Why Joey!? So you could get rid of me!?"
I pushed him aside and walked through the door.
"What did he say on the phone Norene?" Alicia whispered to me.
"He told me not to go. He was like 'Don't go Norene. Trust me.'"
She had a confused look on her face. We paid to get in and I went to say hi to Sally. She looked worried.
"What's with you Sally? You look like you just saw a ghost."
"N-n-nothing. W-w-why would I be worried?" she stammered.
"Something's wrong." it wasn't a question.
She sighed and nodded.
"Sally tell me." I demanded.
She didn't need to. Forrest found me before she could say anything.
"HI NORENE!" he laughed.
I turned around and my heart almost stopped.
He was holding my journal. The black one with the red rose. The one I hoped Joey would never read or I would literally die.
I reached my hand out. "F-Forrest. G-give me the journal." My lip was trembling. I was about to cry. He shook his head; a smile on his face. "Forrest please!" I screeched.
"Give her the damn journal Forrest."
It was Joey.
One word came out of Forrest's mouth: "No."
This is where I had to step back. Joey ripped the journal out of Forrest's hands and pushed him down. His head hit the floor with a 'CRACK'
No teachers saw anything which shocked me.
He handed me the journal. "Here. I told you not to come."
He walked me outside. We had marks on our hands so we could come back in.
I swallowed the lump in my throat so I could speak. "Did you read it?"
He sighed. "Yes."
I closed my eyes and gritted my teeth together. "Why." It wasn't a question it was a demand.
"Because I'm an idiot."
"No you're not." I shook my head.
"If I was nicer and smart enough, I wouldn't have read it Norene!"
I shook my head once again.
"What did you read that is making you feel so bad?" I whined.
"It said that you loved me." He confessed.
Oh god. I thought. "Oh my god you read that!" I yelled.
He nodded. "Ugh!"
I walked towards the door but he grabbed me.
"Joey let go you're scaring me." he was starting to hurt me. I didn't care. All I wanted was to get rid of the journal.
"No. Norene I'm really sorry. I shouldn't have read the journal. I should have just given it back to you. But I was stupid and I didn't."
I stared at him with wide eyes. "Joey it's okay!"
"No it's not." he scowled.
"Joey listen to me. I don't care how many times you say that. It's fine!" I growled.
He smiled. He wrapped me into a hug that didn't last long. But I lasted long enough.
I heard someone clear his throat.
I turn to see him standing there with pain in his eyes.
Dan.
So many thoughts went through my head once I saw him. But the number one thing was:
I chose the wrong person.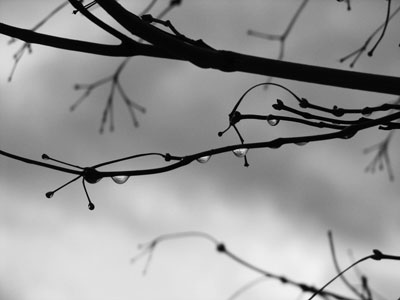 © Carly M., Hopedale, MA