A New Dream
May 16, 2019
I stumbled down the hallway, the dirty shoelaces of my black Converse getting caught under my heel. My messy but intricate pile of books caused my back to arch in an uncomfortable position. Though this may make me seem like a grimy person, I am actually a very put together girl.
"You got some dollars?" A tall boy from behind me said. He smelled of weed, and it was making me feel sick. Now this was the definition of grimy. I walked harder and faster.
"Hey! He talked to you! Get your booty over here or I'll-" Another one began, but didn't finish. I turned on my heel.
"You move your booty. I have zerodollars, and I don't want you druggies talking to me!" I bellowed. I knocked my hand up the tall ones collarbone. It appeared that I got him. I don't have any friends. I go to a black school, where the only 'cool' kids are weed dealers. I am black, but black with an education. I, however, am the only one in the whole place who knows what weed does to your body. But after this day, when I spoke to the boy, my world turned even worse than it was.
"Nerd. That's what she is, a nerd. We don't have time for no nerds." The tall one panted. I turned and walked away. The feeling inside me was surprisingly good. I scared them away. Gone. I went through the day feeling proud, triumphant.
Once I arrived home, I immediately threw together dinner. I live with my dad, but I know he is a drug addict, and was at a party while I was making the meal. My mom seems to be the only decent one in my family. She lives in Colorado with my stepfather. I made enchiladas, a three serving dish so I could eat leftovers tomorrow. After eating, I went to bed. It was around nine o'clock. School ended at six, and I had choir rehearsal 'till eight, and I cooked until eight forty five.
The next day, I strutted out of the house and onto my bike, what I would drive to school on. I rode to the graffiti covered brick building. When I arrived, it smelled of weed, smoke and spray paint. There were cans of paint everywhere, and kids smoking in every corner. I made my way to my locker, the only one that wasn't completely covered in spray painted 'art'. When I opened it, pieces ofweed and marijuana fell out. My heart sank as boys crowded me from every corner.
"Try it."
"It might be fun. Oh wait, you don't have fun." His remark was followed by tons of hysterical laughter. I frantically looked around for someone, anyone. Then I remembered; I had no one. The boy knocked me down. My skull smashed against the ground, leaving me feeling sick.
"How does it feel?" Another snarled as he pushed my collarbone, just as I had to him. I started breathing heavily. I gave in. Phones started clicking around me as my eyes shut. The boys' obnoxious laughter gave me a feeling of hate and disgust. My mind went blank.

After much doctoring, I went back home for the day. My dad still wasn'tthere. I sighed a long, hearty sigh, and sat on the couch. It smelled fresh. I turned on a show about how New York City was founded, and opened my phone. My eyes opened even wider, but this was worse than before. It was a meme showing my shut eyes. It read, "When the sight of weed makes you faint." Another one said, "When you see a h-o-t black man, but he's not nerdy enough for you." I could not believe it.
How could I live anymore?
What's the point?
I have no friends, and now everyone is going to make fun of me. I already suffer from extreme social anxiety.
I rushed to the medicine cabinet, but my hand stopped on the cool, smooth handle.
How would my mom live without me?
All of the dreams I have, they would all go to waste, right? Wrong. I am living. Hear that? It's my heart beating-, well yours.
In the mirror, I saw my long eyelashes, and my poofy hair. Imagine losing all of this, all for some stupid boys that have a lame temper? I can't.
I sprinted to my desktop and wrote up a blog post about what happened, of course, I had to create one and generate computer followers so I could appear when you Google, "Suicide Prevention" or "Bullying".
I shut my eyes with a feeling of hope for everyone that felt the way I was.
The next morning, I saw eyes following me through the halls. One girl stared right at me by my nose.
"You wrote that blog yesterday. Kat, right?" She said in a soft, yet cheery voice.
"Yes. Did you like it?"
"I didn't like it. I loved it. It gave those suffering peeps a hope for life." She squealed. The deafening sound of the bell smashed my ears. I spared a quick goodbye and ran down to English. The feeling of happiness ran throughout me every time someone complimented me. I checked my phone to find out that my page had 1,267 followers, in less than 24 hours.
I couldn't help myself from squealing and leaping up in the middle of lunch. I saw one of the three boys that knocked me down the first day glance at me while clutching his lunch tray. This one wasn't the evil tall one.
He sat down and stared into my eyes. I couldn't look away.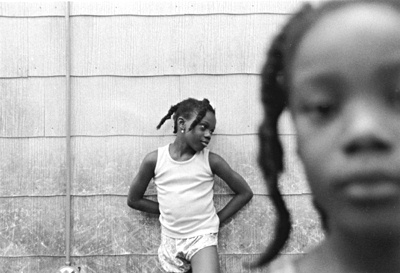 © Daniel N., Boston, MA