January 1st.
January 12, 2019
A warm sunrise after a dark night brings hope and light to a situation one thinks will never get better. It gives someone a new sense of what they really value in life.
The beginning of a new song one enjoys is a pleasant and gentle sound, often sending goosebumps up and down their skin. Their feet tap on the floor, and before they know it they are moving to the rhythm.
The start of a new friendship, or the rekindling of an old one, reminds one that they aren't alone. There are people who love and care for them. As they journey through life, they'll find out who those people are for them.
The start of a new life is a beautiful moment to all who witness it. The miracle of a unique human being brought into the world is unlike any other event in the universe.
The start of a new story on a paper holds great potential and all the emotions of the world, no matter what is being told. The words can find their place on the page and hold a purpose. Each sentence is there for one reason: to show a mind what the ink holds in it's shapes.
There are many new beginnings in this lifetime and in this world, but there is one everyone knows of and looks forward to:
January 1st.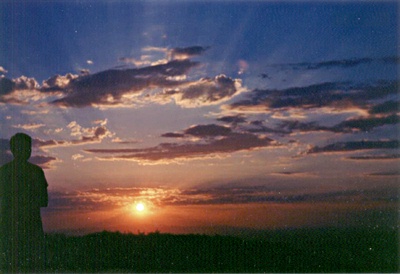 © Jovee B., Dededo, Guam