His Love
April 19, 2009
I can't tell if I am worth it, worth what he's giving. His love. Am I worth his love? I've never really understood why he picked me, not the blondes who loved him or the redheads who adored him. Just some random, misunderstood brunette, a girl who was not worth it not worth it one bit. I feel, personally, I don't deserve someone as loving and caring as him. I'm not worthy enough for someone like that, and I never will be. He says I'm worth it all, the stars, the moon, the sun, everything. I don't think so, I don't think so, I don't think so.
The girls stare at me like I'm a freak... because I am. I'm a girl who wears hoodies, not designer clothes or shoes. I carry my old, ratty book-bag while they carry thousand dollar bags. He still picks me over them, after all the convincing I tried. I didn't like the attention from him, and all the other girls.
I'll never be worth someone who is as overemotional as him. I loved him, I knew that but I didn't want it, I didn't want to disappoint someone by not loving them enough back. I guess I'm doing that now, he loves me and me denying him. I have to convince myself I am worth it, but I have to learn to trust myself, enough so I don't hurt myself let alone someone else, someone who is not me. Someone who loves me more than I ever knew someone could.
I have to learn to trust myself before I can trust anyone else. I love him.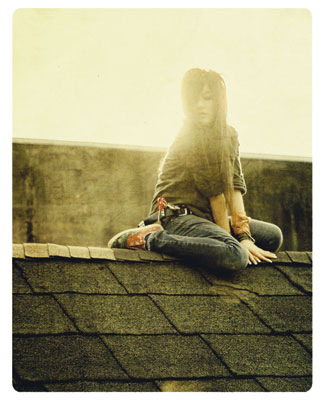 © Hailey J., Lake Oswego, OR