A Stands for Angel
January 28, 2013
A is for Apple.

It was the first present you ever gave me. You gave it to me the first time you met me. My family had just moved from New York state to Virginia, into the farm next to yours. You were sitting up in an apple tree eating the apples. When you saw me you tossed me a bright red one and said that they always tasted best up at the top.

B is for Boy.

You were just a boy when I met you. Your overalls were covered in dirt and grass stains and your feet were muddy. But you had such a kind face and a cheerful laugh that I knew we'd be friends instantly.

C is for Cat.
My little Snowball was lost and I was crying in my barn when you found me. You gently took me by the hand and told me not to worry, that you'd help me search for her. It was you who heard the soft mews from her kittens coming from underneath the shed.

D is for Dress.
I smoothed my new Sunday dress. I had hoped to impress you, for Mama had bought it for me as a very special Easter day treat. I watched you from the corner of my eye the entire sacrament, but you really didn't pay me much mind. I thought you hadn't even noticed…that is until you came up afterwards and quickly whispered how pretty I looked before you hurried away.

E is for Egg.
I was hoping to hurry into town to see the parade but I had to finish my chores first. I was frustrated because I felt like I couldn't get them done in time. You came up and took my basket away and told me that you'd finish gathering the eggs and that I could go in and clean up. I never forgot how nice that was of you. You then walked me to town and we watched the parade together.

F is for Flowers.
The first bouquet I ever got was from you. You had gone into the nearby field and picked a huge mass of sunflowers and daises. You had even snagged a blue ribbon from your mother's sewing kit to tie them with. I wore that ribbon in my hair every day after that until it was worn down into threads.

G is for Green.
It was the color of your bright eyes. Oh, how they glittered when you were happy. They reminded me of everything in life that was good. They made me forget all of the troubles around me.

H is for House.
You talked about the house you were building. You said that when you had finished it that you wanted me to come and live there with you and raise a family of our own. You wanted to take me to wife.

I stands for Ice.
The pond had frozen over and we had gone ice skating. You held my hand as we glided over the ice. We were the only ones there skating in the snow. You took my face in your hands and gently cupped it and then tenderly kissed me. It was our first.

J stands for June.
That is when you and I would go on picnics every Friday. You would bring a kite you had bought and we would fly it. Then we would then lie on the grass and watch the clouds pass above and tell each other the different shapes we saw.

K stands for Kaleb.
It stands for you. The one person in the world I would tell everything. The one person in the world I wanted by my side through everything.

L stands for Love.
I love you my dear. Forever and for always. When you finally asked me to be your wife I threw my arms around your neck and began to cry. It was all I had been dreaming about since I had met you.

M stands for Marriage.
I remember our wedding day like it was yesterday. I felt like a queen as I walked down the aisle to you. You were so handsome and I remember thinking there was never a happier person in the entire world.

N stands for North.
Just as our world was beginning American's seemed to be ending. The North and South began to unravel into two separate countries. You tried to hide your worry as you read the papers, but I could see the darkness creeping into your eyes.

O stands for Oliver.
Our little boy looks just like you, he even had your beautiful eyes. You held him so close and could only smile when you saw him. I was so proud that I was able to deliver such a healthy beautiful boy for you.

P stands for President.
Abraham Lincoln became our new president. You voted for him, but most did not. It was his election that finally broke the camel's back.

Q stands for Questions.
How could the South secede? Why did this have to happen? Why now? What would happen to us? Those, and many more, were the questions that haunted me night and day. They were especially loud as I waved goodbye to you from our door with little Oliver in my arms. You wore your blue uniform with pride, but I hated it. It was taking you away from me.

R stands for Rifles.
I kept one close to my bed, just like you told me to. I stared at it in the night and imagine you sleeping with yours. Oliver looked for you every day by the window. I didn't have the heart to tell him his wait will be long until his papa could hold him again.

S stands for South.
The South had been winning so many battles. I prayed for your everyday. I had also learned to hate the color grey. I hadn't got a letter is so long. I worried about you night and day. Used to, I fell asleep with a smile on my lips. Now the only thing I fell asleep to was tears.

T stands for Time.
It had been so long since I had seen your face. Oliver was so big you wouldn't recognize him. He no longer sat by the window, but I told him stories about you every night. I'm sorry, but he no longer remembered your face.

U stands for Union.
Union soldiers came to my house today in hopes for a meal and a dry place to sleep. I asked them of you. One recalled your name and said when he had last seen you you were alive and well, but that was three months ago. I thanked him nonetheless and gave him an extra scoop of soup.

V stands for Vultures.
I watched them head south. I couldn't help but think they were following the stench of death. Oh, my love, I prayed that it was not you they would find among the dead.

W stands for War.
It was what took you away from me and our son. Oliver was so tall now. He was the only thing that kept me sane. I had to stay strong for him, so I did.

X stands for Xander.
That was the name of the man who wrote me The Letter. He described how you had been shot in a battle. You would've lived were it not for the infection the wound got. You asked Xander, your friend, to inform me of your passing. He expressed his deepest sadness at your passing. But it still didn't help the pain to lessen.

Y stands for Yearning.
That is the only emotion I can clearly feel anymore. Oliver has become a man at the young age of eight and I have become old at the age of twenty-six. We made you a grave at the base of that apple tree where I first met you. I thought you would like that, Kaleb.

Z stands for Zero.
The number of days that passes that I don't think of you. I love you just as much now as I did on our wedding day. And every night I tell Oliver about you. He reminds me so much of you my love. The farm is still going, Oliver and I have managed to keep it going. My brother Jonathan has moved in to live with us so he takes care of the chores I cannot. H was shot and was released after nearly dying of the fever. We are fine, but we both miss you so. I love you. I love you. I love you. I love you, my sweet angel.






A stands for Apple.
Ya always called me the apple of your eye, honey. I miss ya my sweet. It was tha war that took ya from me. I try to hate them Yankees, but I can't help but reckon that them Yankee women are hurtin' just as much as me.

B stands for Boy.
Ya have a little boy now. I named him Grey, after the color of ya eyes. He has them ya know. I tell him about ya every night. He will be a strong and big boy, just like ya were.


C stands for Cat.
That is the only animal we got left on our farm. Them Yankee soldiers took the rest of the farm animals. I don't mind too much I guess. I was about ta leave anyway. It is getting' dangerous to be a Southern gal around here anymore. I am leavin' with little Grey. We are headin' West. Maybe we can escape the damn war out there. But I just wanted to tell ya that so if ya came down from heaven for a visit ya wouldn't get too worried. I love ya, John. I love ya. I love ya. I love ya. I love ya. I love ya, my darlin' angel.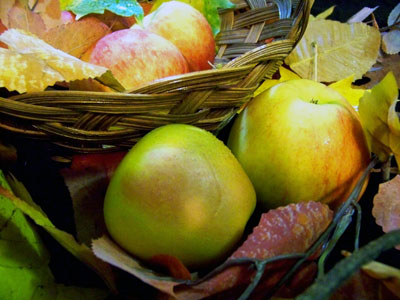 © Kseniya O., Flushing, NY