My Trip on September 11, 2001
April 24, 2012
Today I boarded the plane for my fall vacation trip, but the scariest thing had happened. The plane had apparently been high jacked by a bunch of terrorists from some other continent. I don't really know what the heck is wrong with people, but there obviously not very nice. So as of now everyone is freaking out. Nobody knows what's going to happen. But I figured that they were going to kill us all. So I decided to go into the cockpit and kill who ever is in there. I told my family and they were all like "No! Ava, you can't go in there! You'll die!!" "If I don't go in there the least that will happen is that we'll all die, but if I go in there the worst that will happen is that I'll just die," I told them.

So I said good bye and walked up to the place that the pilot drives. (whatever that's called.)I took a deep breath and flung the door open. There was the "take over pilot" (who was really fat, by the way) He pointed a gun at me. But I had punched him in the face before ha could even do any thing. His nose started to bleed and I took the gun from him, though I didn't shoot him yet. why waste this wonderful opportunity beat up this jerk for what he's done? So I punched him in the stomach, kicked him in the shin, and then slapped him across the face about a hundred times. He was just about to kill me with his fists when I had finally shot him in between his legs in that one place you do not want to be shot. He laid there dead and I dropped the gun and walked out of the room. Everyone was staring at me for being such a hero.

Later when we got to our hotel, all you could here about on the news is "Ava Warren, hero of The Twin Towers and a million people" Apparently there was another plane and I had scared it away.

So in conclusion, if you ever try to plan a terrorist attack any where, don't do it because there will be people like me who will stop you and instead of killing a bunch of us, we'll just kill you! I'm strong and free and won't let a bunch of terrorists take over America's lives!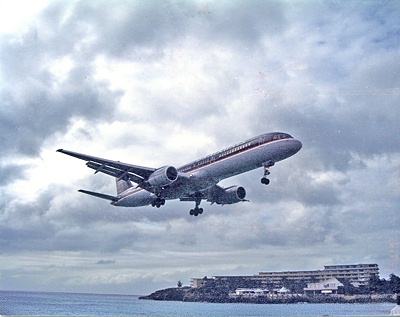 © Keith K., Milford, CT