"Birth of the King of Kings" "Part 1"
February 5, 2012
All of the children's eyes opened as going to be dashed soon. The grandfather was sitting in his rocker and had denigrated his long beard like snake as he would snatch it. He had paid attention to his voice to sound like mystery of darkness at outside. Probably all the curious of the children weren't just for his voice. Light of fireplace rebounds to man's eyes and he immersed to inside of it like he was looking for something amazing with his old hundred years eyes.
"Grandpa...You said you would narrate us the king Uther's and queen Igraine's story."
"Yes, I will but not before Megan give me my herbal tea or we will be interrupted with my smell of death coughs." said grandfather when he was trying to stand up and reach to the country style kitchen. One of a girl stood up and went to take the tea cup from her mother and stopped her grandpa.
When the granddad converged to his lovely tea sat down and sipped once happily and began to his story.
"I will tell you how our king met with his Junoesque and clever wife. When they were young both of them were living here in Camelot and their first meeting realized in the castle garden near the river…

"Hi, you should be the daughter of Earl Tarran, beautiful Igraine."
"My Lord are complimenting, I'm just a normal countess" like if she wants to be alone herself near the river.
"I heard you and your committee arrived to Camelot recently if you are empty now I can show you our ancient Camelot." said Uther with showing all of the land with his left hand which has five rings in each of the fingers.

As the days passing Uther and Igraine continued to meet every day even though it isn't true of meeting of a boy and a girl without any servant. One day although it's not permitted, they went out of the Camelot's walls to be alone away from all curious eyes and ears.
Near the azure river Uther was playing with Ingrain's hair who was also put his head on to her stomach. They were talking about all oppressiveness and monotonous of political events and castle life.
"If I were you I would leave all of my life there and go to new lands. I can't because I am the only heir of the Camelot thorn and crown" said Uther with still playing with Ingrain's hair and becoming sleepier.

"Granddad…It's so boring that I prefer sleeping to this one" said one of the children with looking at old man's eyes in an angry way.
"Be patient; more haste, less speed. I'm coming to the main topic of this story. Igraine told him that she is the only and dearie daughter of her father but suddenly…"
A water goblin jumped from the water to the shore and looked to around with its crafty eyes. Firstly Uther attempted to draw his sword but when he saw that little, green feet like pallet began to a fit of laughter. Although the clumsiness of that little goblin, reached near them fastly and denigrated Igraine to the river.
Uther tried to kick the little creature away but the goblin held him and threw him to a billet. He hit his head to it and before losing his consciousness he saw the goblin which was pulling Igraine to the river.
When he first got up he couldn't do anything because of instant terror and panic after that he rode to his all white genus horse and went to Camelot at a gallop. He didn't stop for anything and didn't give back citizens' greetings. He went to Aethelwine's wizard-tower trough and mentioned everything to him with explaining all the details. Aethelwine asked him everything from goblin's color to the sun's brightness.
"Wait me here for a minute my Lord, I will give you necessary equipment and then you would be gone quickly or no one can know what are they going to do with her" with his serious eyes in a scolding look like it is completely his fault.
When he came back he had four things in his hands. One of them was a long box, a jar something in it flowing and purple, a stone and three pearl. He gave three pearls first and explained their functions.
"These are your returning tickets" and put them into Uther's pocket. He took jar and give to young man's hands. "Inside of this glass there is a liquid named Gamapada, a scarce herb-sap; you can breathe inside of the river with this. When you throw this stone inside of fire it will give you your needs in its limited skills" and gave to him the stone. Just a box remained in his hands. Although Uther was writhing with the wish to save Igraine from her bad destiny. Aethelwine put the box to the table carefully and slowly. "This is the best gift between them, I want you to open it." Uther opened it fastly and saw the gold inlaid hilt and sharp edge sword and decided that this is the best sword he has ever seen.
Aethelwine aroused Uther from his daydream about the sword. "This would be giving you the chance of moving normally inside the water. I have a last gift to you.
"MERLIIIIIN!!!!!!!"
A young boy in rags entered to the living room.
"I want you to help this gentleman in his quest."...
"Also one thing you have to know is they are not goblins. You see it as a goblin but their true and natural shape is dragon…"
"Impossible. Dragon's died ages ago" he stunned at where he was standing because he knows that Aethelwine have never said any lie or joke…
"Uther, I gave you Merlin because you won't just fight with fleshes and blood also there will be magic. I hope that Merlin I educated you enough."

They ride their horses to where Igraine kidnapped by a dragon which is in a goblin shape and stopped near the river. Uther looked at reflection of himself on the surface of the river. They drank the weird liquid which Merlin gave him.
Uther turned his head to Merlin and said "So, why are we waiting? Let's do it."
Uther suddenly jumped to the water and followed by the future's great magician Merlin but can they survive under the water between all the dangerous and front of the dragons?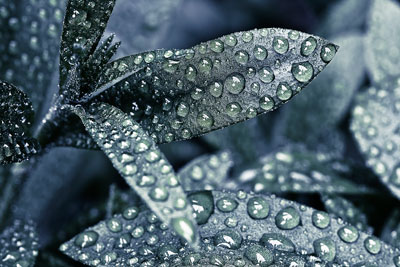 © Garrett M., Port Angeles, WA