Harald the Missionary
July 24, 2011
The vikings are a group of people that have existed for a long time. Fighting, but united through all, they are not trusting, and do not look well on strangers. An exception however, exists in an interesting character called Harald The Missionary. Although uncommon for him to live among people who don´t believe in only one god, he has his reasons to stay. "I want to share my religion with others" he says, which is one of the reasons he embarked on a strange trip with some of the other Vikings.

I say strange because of the way Harald witnessed it. To his eyes the vikings acted like crazy for no reason. "They think they saw a dragon" he tells me, "can you believe it?" There was however one magical event: The disappearance of Erik by what he describes to be a mysterious brown cloth.

The trip wasn´t a complete waste of time though. It was an opportunity for commerce, an important aspect of Harald´s life.

Among the Vikings, Harald holds an important task: he has sworn to convert the Vikings to Christianity. He hasn´t had any luck, and unfortunately he believes that they will never change. "It isn´t easy to accept that their religion doesn´t exist" he says, and he considers them to be a "barbaric group that is stuck in the past and fooled by a non-existing religion", but it isn´t all bad. Although Harald knows it isn´t customary for missionaries to marry, a woman in the bar has caught his eye. "Who cares that she believes in Odin or the Vallhala" he tells me, "she´s pretty". The other bright side of the place he lives? "The sun is coming up again" he says, "It will be a beautiful day".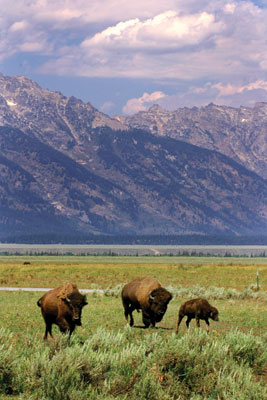 © Matt S., Glastonbury, CT