the twister
February 6, 2011
Today's June 24th 1838, my 18th birthday. It was probably about 6:30 telling by the sunrise. Since it was my birthday I got the day off farming for the day. I was just sitting down in the grassy plain. When I thought I heard a tapping sound in the distance, and that's when I saw it a humongous swirling twister. It was coming right at me, I too far out from the farm for anyone to hear my screams. I panicked then started to run hoping this wouldn't be the last breath I drew.


The next thing I knew I was in a bed in a room filled with golden hay, I could smell the cows, pigs, and goats I knew I was on a farm. I threw the rumpled covers off me and tried to get up. "Aahhhhhhhhhhhh!" I screamed as I clasped on the floor. A man ran into the room he had brown hair and blue eyes; he was wherein overalls with a dirty white shirt he looked about my age.

"Easy, easy" he spoke calmly to me as he helped me get up. I pushed some hair behind my ear I had so many questions to ask I didn't know what to say thankfully he spoke first. "What's your name?" "Sophie Al Farmdale" I said softly. "Father!" A bigger man came in and looked at me with big eyes. "You won't believe this she's farmdales daughter."

The next thing I knew I was being greeted by hugs and kisses from mama and papa.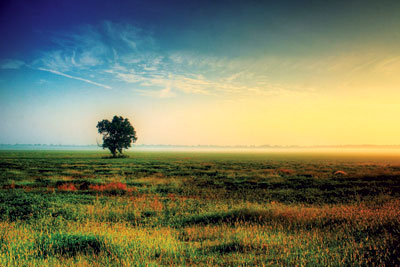 © Taylor M., Pelham, AL