I was probably sleeping....
January 23, 2010
I slept. I slept soundly and woke cozily, while these people, my people of Haiti shook and screamed and bled and died and still they are.... shaking and screaming and bleeding and dying. As I type these words they scream my name. They scream my name "HELP!" They shout wearily. And I am Help. I am one of the many physical manifestations of hope as a willing and able human being. I will use the power that gives me to pick up the phone and call as I think the unfathomable thought that I actually slept soundly. My brain though! Ah, my resting brain, I'm certain reached a hand, back to my dying people of Haiti and perhaps even clasped those same hands when their world came to crumble. And most people would think this strange that I feel I have such a connection. You may say to me, Bria, how can you call them your people when you have no history of Haitian decent? But you cannot be that ignorant. How can you tell me I did not feel their hearts stop when they did? How can you tell me that I haven't been nearly driven to madness by the screaming in my ears? How can you tell me that when every time I close my eyes I see theirs wide and wild with fear and anguish? How can you tell me that the blood that runs through my veins isn't the same as the blood that now spills from theirs? How can you tell me they are not human beings as I am? They are my people because they're people.
But I slept! To think, I f****** slept! I slept so soundly through this toil and devastation and when I finally heard word of it I brushed it off as if nothing. Not knowing the severity of their heartache and turmoil. How then, how could I say to myself that my brain had such a connection as it did?...Perhaps though! Perhaps when my people cried out they cried for me all at once in a split second of absolute demise. They called me "HELP!" They screamed for "HELP!" In an instant so tiny and miniscule that my brain sighed and sputtered and tucked such a devastating event in the vast crevices upon crevices of my brain, never to be found again. It hides things so well like its known to do. It must be. Yet in the event of that split second of combined suffering, sent to my brain like a video tape, I creased my eyebrows... I shifted and tossed and turned slightly... then I settled back to sleep. And what did the people of Haiti do... they shook and screamed and and bled and died, and still they are.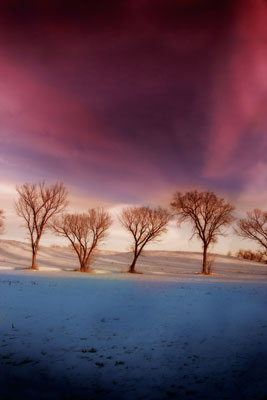 © Elizabeth H., San Bernardino, CA