Against All Odds, He Will Love You
January 2, 2018
He was the boy with the wide eyed grin. She was the girl with the gentle words. Together, they were everything.
But they were nothing yet.
Contrary to what Liesel would say, she did love Rudy. But she'd never admit it.
She didn't know how much Rudy loved her. Rudy loved her more than the entire world- he'd put her before the sun.
He'd hold her down when she needed to be held down.
He'd jump into a river to get something that meant nothing to him, but meant the world to her.
He would try, against all odds, to get her to kiss him, if only because he loved her so damn much he wanted to know there was someone on the other end.
After all, the Book Thief didn't only steal books, she also stole the heart of a boy with blonde hair the very color of lemons.
And he let her keep it, for as long as she needed, because he wanted Liesel to be happy. All he ever wanted was for her to be happy.
Because Rudy Steiner was in love with Liesel Meminger. And that's what he always would be.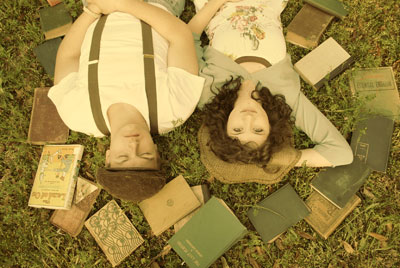 © Gabrielle A., Pensacola, FL