The Middle Line
May 30, 2010
Mother used to tell me how father was a royal knight fighting for the king. He was draped in shining armor on top of his white horse riding gallantly into battle. I had asked who the king was, but she never would tell. Mother never wanted me to worry. As I've grown I've come to realize it was all a made up story. Something a mother told her son to ensure that he would not worry if his father never came home. Sometimes I think she was telling it for herself too. In truth father has never been on the right side. If anything he is the vagabond riding on a black horse into battle for the barbarian ruler.
Sometimes I wish mother would have told me when I was younger what was going on. Maybe I could have convinced father what he was doing was wrong. Stealing, ravaging, and killing are not right things to do no matter who or what the threat is. You think father would have learned his lesson after prison, but no somehow I get thrown into the mess. The mark that was placed on my arm was never what I wanted. I may have been evil to other people, but never this sadistic, never something like Aunt Bella, or that Greyback filth. They were insane completely gone from something they once were. The Dark Lord has changed their lives forever making it so they can never return to their normal selves.
I don't want that. I've never wanted that. I just want my family and me to live a normal life. A mother and a father who love me unconditionally, and care for me more then a there master. He was our problem, but now he is gone. Everyone is gone. No one will be the same after today. The true knights on white horses, Potter's side, have a permanent coat of black dust on them. Something that will always remain something they will never forget. For the death eater's side it will be loss, horses decimated to nothing, and vagabond blood shed across the battlefield of the school. For me I'm the line in the middle not willing to drift to either side. For me I may have it worst of all I will never be accepted by the knights for they believe me to be a vagabond. I will never be accepted by the vagabonds my own kind. They won't care my excuse treason is the ultimate crime.
My family is another story. My mother and father have joined me on the middle line not willing to go to either side. Together through small actions of repentance we have escaped prison. I now know father has always cared and the only reason why he rode off on his black horse was for the protection of the small vagabond boy behind him. Mother has always been against father's action. Always the fair maiden in the background held captive by the Dark Lord's actions she was the maiden that set the golden knight free. She is the maiden who through all this can most definitely see why I paved the middle line. The middle line to set us free.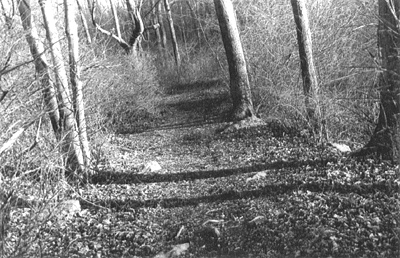 © Nicole N., Wilton, CT