The Start of the Friends
December 22, 2009
narator:You all know the story of Naruto uzumaki, right? Well what about his life off-air? This is what it is, and the story of his rich sister, Susu Uzumaki. She got million and millions of dollars from a lucky break (that no one is sure how it happened; not even her)
Sensei:You have to concenrate on it or it will never be done right!
Susu:I am concentrating!
Sensei:NO YOUR NOT! YOUR TALKING!
Susu:-.-
-Susu struggles to make her cloneing jitzu work just as Naruto did. Only she succeeds-
Susu:HEY!
Sensei:VERY GOOD SUSU!
both Susus:YAY! WE DID IT!
Sensei:now pull it back
-Susu pulls it back just as simple-
Susu:YES!
Narator:Susu was always a good student, hard working and young. The envy of everyone, even the boys. She could out jitzu any student she wanted if she put a little work into it, and she always did her best.

Narator:We are now at Susu's house, dark and lonley no one with her but her clumsy younger brother.

Susu:NARUTO YOU HOME?!
Naruto:yeah I'm home Susu.
Susu:Good.
Naruto:Your graduating next week right?
Susu:Yep!
Naruto:I hope i graduate as fast as you do.
Susu:just put some work into it!
-she messes up his hair and laughs as she runs into her room-
her room has a lot of stuff in it, its too big for her so she over filled it with bright colors and stuffed animals
inside Susu's head:ahhh! i cant WAIT to graduate! To bad my parents arent here to see it.
-she picks up the picture of her mom and dad on her nightstand-
inside Susu's head:I also wish that I didn't have to out jitzu everyone so then maybe I could have a friend... HUMPH! but i promised my mom that i would always try my hardest mo matter what the cost!
Naruto:Susu, wanna go get some raman? I'm hungry!
Susu:Yeah sure, :) Let's go

Narator:Their at the raman shop, the owner knows them well (especially Naruto) and always gives them a discount on raman considering they have no parents

Owner:Susu and Naruto! How many bowls today?
Susu:4 please! Naruto is pretty hungry!
Owner:coming up!
Susu:Naruto, you gonna be okay by yourself tomarrow when I stay after to talk to Sensei?
Naruto:Yeah! What are you so worried about? Ive been fine by myself plenty of times!!
Susu:Right, but your the
Naruto:only family you've got and your all ive got. i know heheh
Owner:Here ya go!
-naruto scarfs his down as always while i take my time eating, not a word is spoken while were eating-
Naruto:AHHH! that was GREAT! we'll see you later!
Owner:okay BYE!
Susu:Naruto, you can shovel down more raman than ive ever seen!!
Naruto:hehe! RACE YOU HOME!
Susu:WHAT?! WAIT UP!!

Narator:Were going to move forward to 1 day before graduation, Susu is training and Naruto is still in side-lines watching closely, suddenly the door opens and there stands a tall girl, long brown hair, skinny, and weak-looking. Susu stops to see who has entered, and notices she's just standing there watching her.

Susu:Uh, hi?
stranger:(suddenly perking up)MUSHI MUSHI!! THIS IS SO COOL!!
Susu:uh, yeah... welcome!
innerSusu:Where's sensei at, he needs to save me before this chick runs me over!
stranger:I MEAN I ALWAYS KNEW WE WERE GOING TO MOVE HERE BUT I NEVER THOUGHT IT WOULD BE THIS GREAT! OH! by the way, my name is Yasuna!
-she reaches out a hand to shake Susu's and Susu obeys-
Yasuna:OMG DO YOU WANNA BE FRIENDS?!
-she yells excitedly still hanging on to Susu shaking her all around-
Susu:WOAH!
-flys into the wall-
Yasuna:OH MY GOSH IM SO SORRY! are you okay?
Susu:Uhh, yeah I'm fine.
Sensei:Susu, who is your friend?
-Susu stands up atentivly-
Susu:Oh! This is... uhhh.
Yasuna:YASUNA HATAKE! READY TO FIGHT!! or whatever it is im supposed to do :D
Sensei:Okay then, spar with Susu here, shes our best fighter, let's see what you got
Yasuna:OKAY!
-they both get into their ready positions and begin to fight, they have a pretty even battle until finally. Yasuna knocks Susu down, giving her the win!-
Susu:(on the ground)WOAH! no one has ever beaten me! that's awesome!
-Susu stands up happy as ever so have lost, and have a friend-
Sensei:Yasuna your graduating tomarrow with the rest of us!
Naruto:Hi Yasuna!
Susu:Yasuna this is my little brother Naruto! Naruto, Yasuna!
Yasuna:Hi!
-she turns tword Susu and wispers in her ear-
Yasuna:He's cute!
Susu:Yeah, but he's kind of annoying...
Naruto:HEY! I HEARD THAT LAST PART SUSU!!
Susu:Well, you can' hide the truth!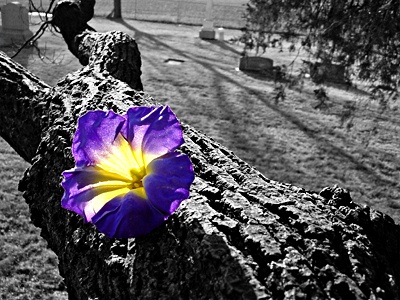 © Greg K., New Lenox, IL