Crayon Girl
MAG
She gave me a crayon. A red crayon. A red Crayola crayon. The crayon she gave me was a red, Crayola crayon. It had a paper wrapper. The paper wrapper was slightly frayed. The paper wrapper was red. It was sunny out. The sun sparkled through the window. The sun's golden tendrils gently brushed her face. She smiled. The smile showed her white baby teeth. She had a beautiful smile, from the elegant curve of her red lips to the soft dimples in her cheeks. Her red lips. Her lips were red like the crayon and the crayon wrapper. Her cheeks blushed. They blushed a slight red. Her cheeks were a lighter shade than the crayon red. Her eyes smiled. They were brown. Her eyes were brown and her hair was brown. It was nice brown hair. It was shiny and long. I wanted to touch it. I wanted to play my fingers through her silky-looking brown hair. Her hair reflected the fluorescent ceiling lights. I liked her.

I liked the way she laughed. It was a clear, high laugh. It made the air crinkle with joy. The air crinkled with joy when she laughed. The laugh made her skin crinkle, too. Her skin was drawn perfectly across her face. It was gorgeous, glowing, fair skin. She had red freckles. They were peppered gracefully across her red cheeks and pretty nose. She was my crayon girl. The red crayon girl. I liked her that day. And the day after. And the day after the day after. I liked her in first grade. I liked her in second grade. The red crayon girl. She was the girl I liked in third grade. I gave her a necklace then. A heart-shaped locket. It was gold, and my mom put it in her mailbox.

Two weeks later she moved away. Things weren't closed right. Thinking of her still makes my stomach flicker with the soft brushes of butterfly wings. Whenever I hear her name, I can still see her in my head. At the ring of a bell, her crystal clear voice still echoes through my mind. We're both older, we're both different. But a part of me is still young, and a part of me still gets lost in the red crayon girl.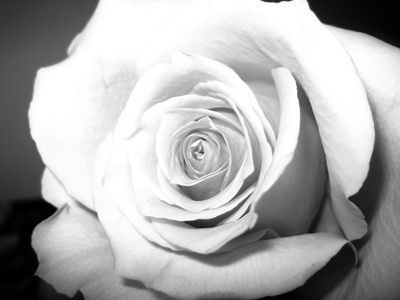 © Anonymous