Silent Thorns Pt. 1
September 21, 2014
Silent Thorns
It was so cold that my winter jacket felt like a cheap rain coat, not even my new wool gloves kept the early frost from penetrating my numb fingertips. Crisp browning leaves shattered like glass beneath my Converse, breaking the silence I'd become accustomed to.
Walking to the high school was a daunting task to attempt so early before dawn broke and kissed the hill paths with orange and rose hues. Many of my peers would fumble through the forest while it was dark, only to end where they started. I could've followed in suit if I hadn't pretended the forest in my backyard was a lavish green kingdom for my younger self to rule. I knew every tree, every rock, and every stream. Being an only child left me with an abundance of imagination to fuel my adventures as queen of the forest, and my nature subjects I developed personalities for. Of course, the trees and rocks had lost their names over the years, but the paths and forts I had created remained intact.
My house was on the outskirts of town and surrounded by thick foliage, I was left without a car, and far outside the school buses' daily routes. As unfortunate my travel to school was, I still found pleasure journeying back and forth by foot. It was the only responsibility in my life I could enjoy.
The area heavily populated by cascading trees and branches started to clear ahead, the school looming into focus. Early rays of daylight perforated the antique stained glass windows, casting a motley of pigmented shadows on the frosted grass. We weren't necessarily a Christian school, but a majority of townsfolk were deeply religious with strong "traditional" (i.e.: "narrow minded") ethics and morals. Long debate short, we were –in the minds' of the Bible thumpers- a Christian school.
A navy blue Honda Civic in desperate need of a muffler followed me into the parking lot.
"Yo, Alix!" Laura leaned out her window, nudging me with her bumper. "You're late to class again."
I came to the driver's side to stick my head in, "This coming from you, Princess Punctual?"
Laura stuck out her tongue in response to my badly disguised sarcasm, and pointed to her new boy toy riding shot gun. "At least I have an excuse."
An impatient sophomore in a rust bucket some may label a car beeped meekly behind us.
"I'll see you in class, Laura."
"Maybe," Laura winked, and peeled into a parking spot.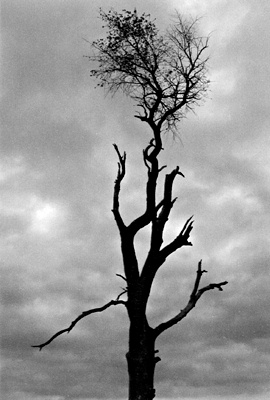 © Cassie H., Carmi, IL