Decadence
June 10, 2014
Dripping in jewels and walking through tall hallways, echoing as you call out. You're alone, pushing through rooms full of people to find yourself outside on a warm night.

Across the street, underneath the street lamp, the stranger turns her head and opens her pretty red mouth.

If you want to talk about decadence, talk about the silk in her skin, the cocoa freckles, sunspots scattered like stars. There is fire in her eyes and chocolate in her voice.

Horns beep and water sloshes; you make your way to her. There is something mystic here underneath the streetlight. It catches her wisps of hair in light and gold. The lamp sheds light in a puddle at your feet, and the two of you are alone by this side of the road. The pool of electric light fends off the darkness all around. A personal sun for her, and you, and that beckoning crimson fingernail.

You stumble along on her red-painted whim.

Your obsession with chocolate is decadence. Your wife's love of shoes is decadence. But this stranger? She is beyond that, she is danger. She is addiction. And when she curls her finger, she turns her head with her unlidded eyes and mascara-thick lashes, you must follow. Fawn to doe. Sow to slaughter.

You tread on the tails of her coat and reach out for her gold-tressed kissing-strings, and she draws you away from the music you left; she is as ethereal as the pied piper in the storybooks beside your infant's cradle. All these things you've now left behind, and drunk and penniless you follow her.

In all the newspapers They call this the era of decadence. You call it the era of overdues. Colors are brighter, tastes of foods lush, buildings tall. Trees grow on rooftops but not in the ground, and smog in your lungs but not in the sky. We do not rely on a single president or Congress to decide major elements of our country. We became more independent. We are decadence: we are sex. We are Me & Now, we are the victims. This we hear again and again; it's pounded behind your eyes. Your year of birth has singled you out for lack of worth.

And clearly They can't be wrong. So you spent years living the high life, partying, traveling, indulging every whim, and astounding everyone with your opulent decadence.Only when you found yourself alone did you realize that no one else shared your memories, or cared for them, and your heart was as empty as your bank account. You are the one percent. The end of the pointed finger.

You were led to this party by your wanderlust spirit and you sang with the loudest voice and the lightest pockets. Drunk, you stumbled out the door into the street and met her: Decadence. She brings you into a room and cuts your throat. You lie on the ground and watch as she gathers up your wealth and leaves you on the ground. You see the hazy images of pickets you once scorned, swilling your glass.

With no backward glance, she pauses at the door, fingers curling round the wooden frame somebody took so long to carve. You taste copper.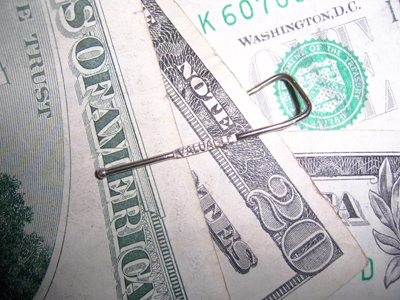 © Valcy E., Stony Point, NY