Previews Part One
May 21, 2014
The sun went down and the stars came out just like in the song. Yep that's me. The person in the back of the class that no one talks to. Partly because my headphones seem to be sewn into my ears, and secondly because I am "scary looking". Psh, yeah right. ITS CALLED SCENE NOT SCARY. Geez people are ignorant.

They never notice the girl hiding under a hood. No matter how much they seem to care they never bother to look under the veil. Invisibility is my greatest strength. I don't have to try. People let me blend in... Never notice me... Why should they? I love this. The sleeves stay by my wrists, the hood stays over the head and the bangs hang in the eyes. I don't do homework and I don't fail any classes. I guess my teachers are afraid that if they fail me that I would murder them.

The trees blur together in the dark. I sigh and push myself up and look at the indent in the moss left by my frail body.

TO BE CONTINUED!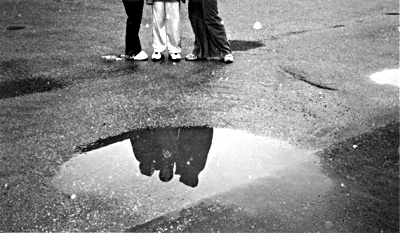 © Gary C., Pequannock, NJ