On the Run
June 2, 2013
It was a hot summer morning in the month of May. The weather seemed forbidding to do any kind of work. Most of the people stayed inside their homes.
But it was not so for Mr Nagesh. He was worried, very worried. He ran down the stairs to his friend Anurag's house. When he reached he was gasping for breath. He had never run so fast in his life.
On reaching Anurag's house he told him the news. 'My Mercedes Benz costing a crore has been stolen by. Quick, help me chase the thief.'
They did not trust the police and so Anurag and Nagesh rushed out of the house and hired a taxi. The thief was the famous Golu Mitter but he had not managed to go far as the as the area was full of encroachments.
Seeing Nagesh chasing him, Golu took a turn into a by lane. Anurag told the driver, Mr Desai to drive faster. Mr Desai pushed the accelerator hard. 50-60-80 and soon they reached 140 kmh.
They had chased the thief for 10 kms but the thief was too smart. He turned into slums, gullies and by lanes. The taxi chased him. All the way long people watched petrified as two cars chased each other at 200kmph.
Soon they were out of the city and they reached a village. That is where the taxi caught up with the thief. Anurag took out his revolver and fired. But he only succeeded in puncturing the rear. Next time he broke the windows.
But Golu did not give up. He had a fetish for cars and for no reason he was going to give up a Mercedes so easily. Anurag ordered the driver to drive faster. Vroom…vroom they reached 250. Golu also accelerated.
The next time he was in firing range Anurag vowed not to miss. He aimed at the driver but broke the windshield.
Golu took a sharp swerve into a field. But this time Golu's luck ran out. Anurag hit the tyres and they burst bringing the car to a halt.
Before he could be caught, Golu managed to flee into the nearby railway station.
But Anurag smiled proudly. He was very happy to have managed to salvage the car.
Nagesh went to his car. He was shocked to see its ruined state. The windshield was broken. The dashboard had taken a few bullets. The rear was dented. The tyres had burst. Lots of damage had been done. His once lovely Merc stood ruined.
He shouted at Anurag, 'Look, what you have done to my car. It will take a thousand rupees to repair it.'
Anurag said, 'But otherwise how could I save your car?'
Nagesh stomped his foot in anger. He said to Anurag, ' I shall not pay you a rupee for this' and left the place in another taxi leaving his mangled car behind.
Anurag stood speechless.
Just then, the driver, Mr Desai said, 'Saab, please pay me the fare. It is 1000 rupees.'
'Thousand rupees?' Have you gone mad?
'What are you saying sir? I have burnt 600 rupees worth petrol for this high speed chase. And I have to go home also.'
'How can I pay? I don't have more than a hundred rupees' and pleaded his helplessness.
'You must pay.' Otherwise, he said pointing to the big stone lying on the roadside, 'I shall bang this on your head.'
Anurag was terrified but he said, 'Whatever you do, Driver Ji, I can't pay you more than a hundred rupees. The person who was supposed to pay has fled.'
Their argument was interrupted by the screeching sound of a car close to them.
Out of the car emerged a well-known film director, Praveen Chopra. With him was an assistant carrying a heavy suitcase.
The two men watched stunned as Mr Chopra came towards them.
Mr Chopra said, 'We were shooting for our film, Intezaar, when you passed by our shooting site. The crew were impressed and as we required a chasing sequence in our film we decided to use your chase. Well done guys, we would never have got such a wonderful chase sequence.'
Mr Chopra said that if they agreed to give him the rights they would be paid RS 50000/-. Both started smiling after hearing this and immediately granted the rights to Mr Chopra. They signed a paper and Mr Chopra told his assistant to open the suitcase. He said, 'I shall pay you Rs 5000/- upfront and the rest shall be paid through cheque.' Then he signed the cheques and gave it to them. Anurag and the driver blushed. Mr Desai had never seen so much money ever before in his life. Mr Chopra also promised them free tickets once the film was released and took down their contact details and left.
As soon as the car left, the driver, Mr Desai started dancing and invited Anurag to join him. He shouted out loud, 'Hip hip hurray, myself and my taxi will be shown in a film'. He was on cloud nine.
He said, 'Saab let's go to the Great Eastern hotel for lunch. I'll eat my favourite aloo parathas(just like pancakes made of wheat flour but stuffed with potato).'
They both went into the car. Once inside, Singh ji pushed the accelerator hard and off they were to the restaurant at 200 kmh to celebrate the occasion.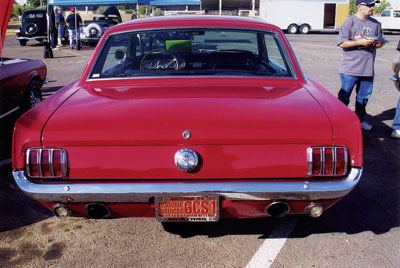 © Andy G., Phoenix, AZ