The Deranged Patient
February 3, 2013
Doctor: How are you doing today, Andy?
Patient (In normal voice): I'm doing fine, Doctor.
Doctor (Speaking while writing): Patient not showing symptoms.
Patient (In Sophisticated British): I'd really like some tea and crumpets, though.
Doctor (Crossing out writing): How much do you want tea and crumpets?
Patient (In Irish): Oh! I want it more than a large keg of McGregor's Brew!
Doctor: What is better than that?
Patient (In Russian): Drone better, or vodka. That good too.
Doctor: Aren't you getting tired?
Patient (In Gay British): On God, yes! You know, maybe I'll just sit and relax a little.
Doctor: Are you hungry? I could get you some spaghetti.
Patient (In Italian): Make it just like back home in Italia.
Doctor: Or would you like something from the cafeteria? I hear they have barbeque today.
Patient (In Australian) Care to put some shrimp on the barbee for me, mate?
Doctor: Oh, oops, your chart says that you just ate. No more food for you.
Patient (In Texan): That was my there food that you did take from me. Now how am I supposed to fee my here family?
Doctor: Sir, you don't have a family.
Patient (In Palpatine): Gooooooooood.
Doctor: So, you didn't want one?
Patient (In German): Nien, svine!
Doctor: when did you decide this?
Patient (In Damaged Nam Vet): Back in Nam, when me and your dad were back out there in the jungle.
Doctor: You didn't fight in a war, either.
Patient (In Joker): Wanna know how I got these scars.
Doctor: Okay, I think it's time for lights out.
Patient (In Bane): Oooh, so you think darkness is your ally? You merely adopted the dark. I was born in it, molded by it.
Doctor: You were born in New Jersey.
Patient (In Joysee) So you think you're better than me, eh?
Doctor: No, sir.
Patient (In Mafia): Who do you think you are?
Doctor (In Batman): I'M BATMAN!!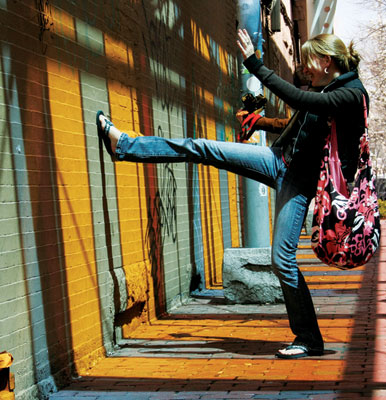 © Marina S., Vineyard Haven, MA