Morning
November 17, 2012
Morning

Danny: (Smiling hazily). Don't get up yet.
Oriana: Sorry, brother. I got to. (She arises, groggily).
Danny: (Kissing her). No, ple-e-e-e-ase? I'll be your best friend!
Oriana: (Kissing him) Sorry. Gotta get up.
Danny: (Smiling). It's a Saturday.
Oriana: (She laughs, wearily) Oh!
Danny: (Again, he kisses her). You went to bed pooped last night. Guess you forgot.
Oriana: (Laughing, girlishly this time) Guess I did. (She smiles). So what are we going to do today?
Danny: (Embracing her). I dunno.
Oriana: I gotta wash the dishes.
Danny: They could wait.
Oriana: And I should feed Peanut Butter. Also let him out.
Danny: He's probably still sleeping, love. It's okay. ( he closes his eyes, embraces her, takes several deep breaths with a childlike little smile on his lips).
(Oriana pulls the covers back over her chilly, swanlike form, as iridescent as a snowflake. She lifts the tip of her nose, the edge of her artlessly lovely lips, and her large green lamblike eyes to meet Danny's).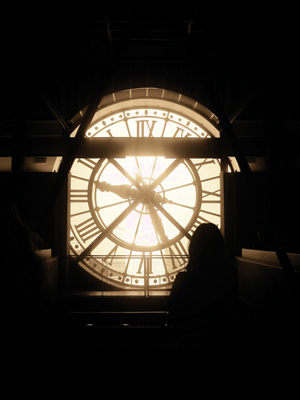 © Treza R., Kalispell, MT