The Music Store
October 22, 2012
The girl walked down the road, looking down at the cracks in the sidewalk. Every shop looked the same. So now the girl was making sure not to trip on the uneven cracks in the ground which were actually a lot more interesting. Like he was…

Surprisingly, one shop caught her eye. To her left, an extremely small black building stood entangled behind a thick wall of red-orange trumpet vines. She stepped off the road and peered into the window. The window was far too dusty to see the inside. As the girl pressed her face to the window like a small child, an overwhelming smell of metal washed over her. She jiggled the doorknob and finally shoved the golden door open.

She looked around in awe. Shelves were crammed against every corner of the room. In every color, beautiful brass instruments lined the shelves and littered the floor. The girl played the trumpet, so she ran over and picked up a stunning dark blue pocket trumpet. The coils of tubing were very smooth. She ran her fingers over every single one of them.

She heard a voice say, "Don't touch the instruments."

The girl turned, startled. There he was. The boy she could talk to about anything. The boy who had a Game Boy color, just like her, and wore a grey fedora was standing right there. The boy who played the trumpet and was her best friend. She thought she would never see him again. The girl had been completely friendless and alone. Until he had shown up. He had been her other half for a month, until he had suddenly had to move.

She gasped in surprise. He looked shocked, then uncertain of how to react. She dropped the trumpet she had been holding and ran towards him to give him a hug, not caring about the definite dent she had put in the poor trumpet. He smiled sadly and the girl woke in her bed.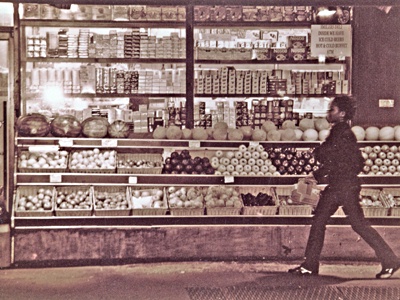 © Patrick K., W. Springfield, MA