Hero <3
July 5, 2012
Focus. It seems so irrelevant to Emersyn, especially since all she wants was to curl up and sink below the surface of angst that overrides her system.
Emersyn sits staring out into space as her teacher, Mrs. Spring, goes about her business. The room is slightly humid, with just a hint of summer in the air. The coziness of the space mixed well with the homey atmosphere, allowing Emersyn to drop her barriers.

Mrs. Spring, in her green Capri pants and white t-shirt, sits down across from Emersyn and gains the miniscule focus that the young student can provide. The teacher seems so at ease and she sends a smile Emersyn's way, the type that lights up the features and makes it so hard to ignore the person. Mrs. Spring begins to rattle on about things that have no significant impact on Emersyn, but Emersyn stays and listens. She listens to the stories flowing from her teacher's lips like water down a mountainside and she begins to relax, slowly transforming into herself again.

Emersyn becomes engrossed in the tales: college, art, ninja-turtle bed sheets. She gains focus slowly, word by word, drowning out the pain and hurt with tidbits of another's life.

A bell rings, signaling the end of the school day and Emersyn realizes, with a semi-heavy heart, that she must go. Yet, even as Emersyn leaves the comfortable atmosphere behind, she carries the stories with her in her mind. The stories that have saved her life. She carries them, as she carries the focus and the thought of someone extraordinary. Not extraordinary in the sense of climbing Mount Everest, but in the way of doing little things that change someone's life. 'That makes a hero," Emersyn thinks and she realizes, with a smile, that she has a hero.

Her hero is Mrs. Spring.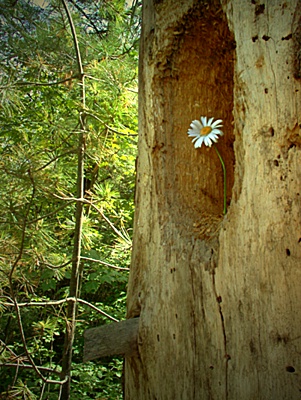 © Anna R, Sudbury, ON, Canada