Inside the Mind of...
June 6, 2012
The asylum really isn't that bad. The men in the white coats gave me a nice jacket with buckles in the back that keeps me warm with my arms across my chest. Every day they come with the Happy Drink that makes my white room colorful and fills it with happy things. Just before I go to sleep at night, when I start to think that the asylum really is a bad place, the Nice Lady gives me a sweet drink, and I remember that this is the best place for me. She tells me about what a bad place it is outside my nice room and that as long as I behave, they won't make me go to the Bad Place again.

The Bad Place is where they send all the bad kids that live in the other rooms. I can hear them scream at night, but it sounds pretty along with the Nice Lady's voice. She tells me it's all their fault for being bad that they have to go to the Bad Place. She says that as long as I'm good, I won't ever have to go there and I'll always be happy in my pretty white room with my Happy Drink.

The asylum really isn't that bad.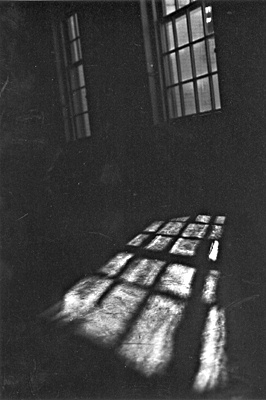 © Mary A., Fullerton, CA