Glimmerglass
January 11, 2012
A scream bursts the quiet, shattering the false peace and making my heart pound fast against my chest. My nightmare was finally coming true.
I hear the sirens whirring in the distance. I don't bother to turn around and check if they're coming this way.
I had known what would happen when I escaped, and that made it worse. I killed her. The only one to blame for Cara's death was me. Me alone. I'm a murderer.
I sprint away, trying to escape.The din of the sirens grows fainter and fainter.
I slow down and sit on the pavement. I dig in my pocket for the cell phone I'd stolen from the guards. I dial slowly. 9.1.1. I smile. Even if I couldn't bring Cara back, I'd avenge her.
I make the call. The operator is obviously trying to hide her panic, and she makes all of the arrangements.
I hear another whining of a siren. This time it's coming closer. The operator asks me where I am, so they could pick me up and take somewhere safe. I tell her it doesn't matter. When she insists, I hang up.
I sprint away now, far from the place where the police cars and ambulances are now congregating. I run and run until I reach the pier.
I stare down, down, down, looking to the bottom and seeing the face of a murderer. Mine. The ripples of the undertow twist it and give it a horrible, cruel look. I deserve it. Lakes are the truest mirrors for murderers like me. I gaze at it for a minute and jump.
If I couldn't bring Cara back, I'd avenge her.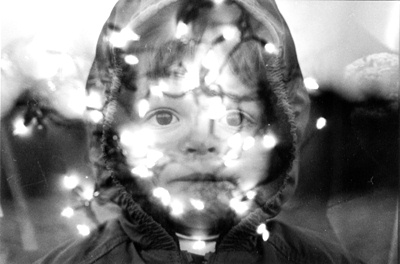 © Catlin B., Marblehead, MA