My other half.
December 23, 2011
On TV, you always see pretty people fall in love with pretty people and then live pretty lives and live happily ever after.
My fairy tail ending was stolen from me.
No, I didn't lose my love to death, a friend, or a broken relationship.
My love was stolen from me at birth. You hear stories about twins in the womb growing close through "psychic" bonds and I can say with all certainty that that is true. When I say love I don't mean romantic mushy gushy romance, no I mean a bond between the souls, the core of all beings.
I was a twin. Now I'm not. Half a miscarriage I guess. In the womb, we talked with our emotions and thoughts.
Me: Are you still there?
Her: Yup. I promise never to leave your side.
Me: That's good. I would be lonely without you.
Her: me to.

We talked and moved a little, always with love. She was the other half of me and I hers. I looked up to her with the love no one else had. When our 9 month period was up, I was born first. Older, waiting for my sis. I waited. And waited. Then I heard the doctor.
Doctor: We lost the other. I'm so sorry.
Mom: Oh my god… No….. ~sob~….
Father: No use crying over spilled milk. Honey look at our other beautiful baby girl. I am so happy with one. I will miss the other, but look at what we have!
Mom: True. What should we name her?
And they talked about that as I cried in pain of losing half of me.
She was gone.
People don't know I remembered everything that day.
How could I forget, it was the day I lost me.
They wheeled me into the nursery. I took one look at the empty crib beside me and burst into tears of hot fury.
I hated my life from the get go. That day I tried to strangle myself with the pink blanket they gave me.
Me: NOOOO!!!!!!!!! WHERE ARE YOU? COME BACK TO ME PLEASE! I'LL DO ANYTHING! PLEASE!!!!
I made every plea possible, my despair growing. The nurses fretted over me, changing me, feeding me, burping me, rocking me. It never helped though. Every time I moved I thought about not being with her.
Me: Give her back! Take my life! Let her live! Please…. I want my lil sis back…. PLEASE….
It didn't help when two years later mom had another kid. I wanted her back.
The other one didn't even compare to her.
Now, I am with my lil sister.
And not my other family. But I don't care.
I have her. She is me, I am her, but I swear I wont leave her again.
"Don't leave again."
"I wont."
And that is all.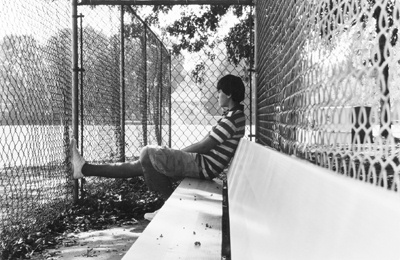 © Kyle W., Pompton Plains, NJ