Pigeonholed
September 26, 2011
Psst, you, yeah, you.
C'mere a second, I have somethin' ta tell ya, something that'll blow your mind outta the water, princess.
Trust me, you've never heard this one before.
Lean in close; lemme whisper it inta' yer ear, soft and sweet.
…Wait… never mind that, ya might actually want ta' sit down.
Here, park yer seat on this here bench, it might be hard on the posterior, but it's always been a pal to me, especially on warm summer nights, when spiders are a'prowlin' in the soft grass. Winter nights, mind you, are a 'nother story altogether, but it sure beats sleepin' on the snow.
Ya com-fert-able now? Good, 'cause like I said, this one's gonna blow your mind out of the water, I guarantee it.

Life, as you know it, as I know it, as that constable over there eyein' us all weird knows it, is nothin' but a dream.
Who's dream it is, whether it's yours, mine, all of us together's, or an a'sleepin' God's, is anybody's guess. (Though, just between you and me, I'm a'guessin' it's mine, and let's hope I don't wake up anytime soon.)

What? You don't believe me? Okay, fine, maybe hopin' the dream is mine was just high as'spire-ations, but the rest of it is true, or could be, anyhow.
Just ask that pigeon over there, he'll tell you all about it; after all, he's the one who told me.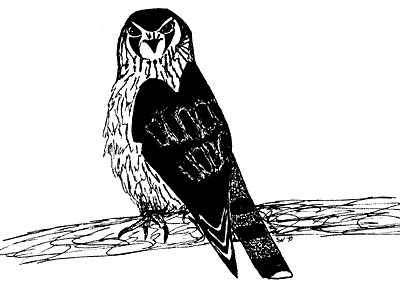 © Sarah W., Collinsville, CT