The Icy Tomb
July 25, 2011
I gently slid through the billowing shower curtain; stepping into the frigid, ice-cold water of the somewhat welcoming tub. My clothes attempt at keeping even a fraction of warmth were entirely futile against this arctic pool. Gripping with knuckles a silvery white, I slowly dropped myself, letting my body be enveloped in this cruel, icy tomb.
Unrelenting tremors overtook my fragile frame as I finally let my face submerge. My skin quickly turned a glistening ebony shade; I opened my eyes. Strangely, the cold suddenly felt like burning embers upon me. Yet, no matter the agony, it was entirely unfathomable how difficult it was to let go. My mind kept reeling back to you. Only you. And the guilt began to swiftly twine itself into my shattered heart because I knew you wouldn't want this. But I did. More than anything. And since it was utterly impossible for you to return to me, the only option was for me to follow you. "I love you" echoed through my mind. Your voice. I had to hear it once more.
So, in my icy tomb in which I laid, I took a breath. I felt the frigid water rush swiftly and harshly into my lungs. Every single fiber of my entire being screamed in agony for air. "Just one breath!", my mind plead repeatedly. Yet my hands remained clutching the sides of the bathtub, and soon an immeasurable darkness began to surround me. Hungry, ravenous, and surging, the darkness clutched and yanked angrily at my reality.
Yet the darkness soon began to subside until all I could see was you. All I could hear was you. All I could feel was you. No more pain, cold, nor guilt. Your face, your smile, your eyes, your laugh, your touch, your love. And I knew this was the way I longed to stay forever. Something reassured me that I would soon be with you again.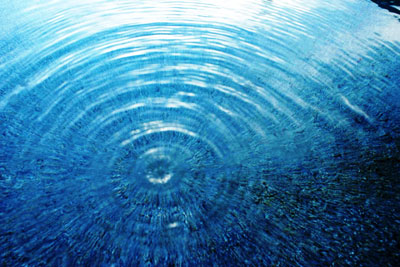 © Sadra L., Buckeye, AZ