Robber
March 28, 2011
I couldn't believe it; someone was actually robbing a jewelry store right in front of me. I panicked while I watched him fill his brown sack full of diamonds. Thousands of dollars of merchandise was being stolen and I couldn't do anything about it.
A five bullet revolver was strapped to his side; he must have been planning this for a while. Red and blue lights flashed, reflecting off of all the shiny jewels and diamonds. The shouts of police officers erupted as they got out of their vehicles.
The robber did not listen to them; instead he held up his gun towards them and took fire. Five shots were fired by the police officers; two of them hit the robber.
I looked away from the mirror as I fell.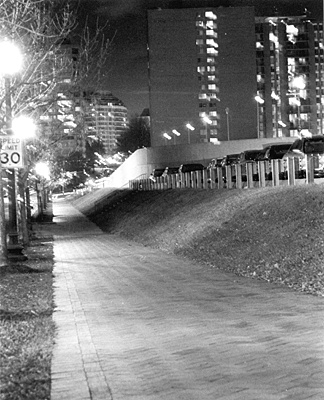 © Alicia S., Bethesda, MD