Cancer
December 15, 2010
The sun set softly disappearing into the horizon. It's brightness faded making a beautiful variance of colors: red, orange, yellow, pink, purple. Though of course it wasn't the first sunset I had seen, I would soon learn it was my last.

They had always told me that I was a different kind of young woman. Sincere, exciting, but one thing held me back. It's not what I had asked for, but it was what God had planned for me. He knew that it would make me a stronger person, one who didn't take things for granted. It would make me live life to its fullest extent even if I hardly had the strength to.

My wheelchair kept me from dancing in the scene of the setting sun like my sister, but life, still, had never been any better. Tomorrow I'd be back to chemotherapy. Back to the weak life I dreaded where everybody had to tend to all my needs, and I was helpless, hopeless. Back to the stuffy horrible hospital where I had spent most of my teenage years. I had to live in the moment, remember today; I had to keep in my head for it would get me by until my next time out-my next time for happiness.

The next morning never came. I had seen my last few moments of life the previous day.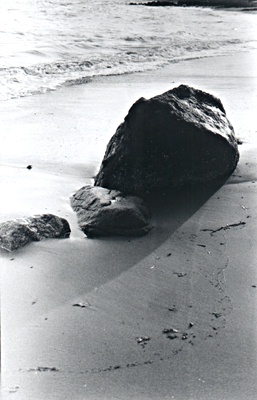 © Alexa R., Marblehead , MA