Monologue (untitled)
August 25, 2010
I have waited many, many years to find love like this. You are perfect.
You follow my every word, my every smile, and you make me feel ten years younger. Hell, with you there, I even look better! For sure, you are one of life's beauties; not too big, not too small, a fine auburn heartbreaker, turning heads everywhere you go. Your very presence exudes wisdom and knowledge – I pity other men, with their foolish blonde clones.
I never had much luck with the ladies during puberty. I would waste many hours within a crowd of friends, greatly jealous of the ease with which they handled their objects of desire. I would watch closely for a sign of the secret – the secret to developing this allure – but I never discovered it.
At home I would stare at myself in the mirror wondering what was wrong with me. I wasn't a bad looking chap, and I had never done anything to deserve this exclusion. Why was I the only one incapable of achieving the one thing I yearned for? It was very depressing.
[Uplifted]But then you came into my life. You never once complained, took everything on the chin. With a little direction and encouragement, you became nothing less than perfection. I owe you so much. You taught me how to entice a woman – how tickling pleases, scratching teases and scraping diseases.
I've waited to feel like this for so long! I have lain alone in bed all these nights, feeling as though something were missing – and now, at last, I have found what I've been looking for! The way we fit together, like we are but one. The way you like to nestle against me, as though I am your home. The way you quiver when I nibble on you, and I feel it right down to my toes.
I look after you, the way a good man should. I take you shopping and out to posh places. [Endearing]I take you out to dinner but you hardly ever eat what I order for you – instead finishing off most of my plate. You often save yours til we get home, hanging onto it so you can enjoy it with me later.
You like to be pampered so I often arrange for tints and trims from the local hair stylist. You like it when I wear aftershave so I do, even though it burns. [Lovingly] Anything for you, my love. Anything for you.
[Matter-of-factly] Sometimes we have disagreements. I find you irritating at times, and you find me selfish. You say I don't devote enough of my time to you, but I have to have a life outside of us, darling. I just have to. The guys at the club get annoyed with me for spending so much time with you as it is, and the mocking is endless! Always wanting to know what we got up to, how long we spent together, whether we will last. [Passionately] Well I promise you this, my love, we will last forever and ever. I spent too long waiting for you to lose you now.
[Shamefaced] Sometimes our disagreements get physical. I am sorry for the way I act in these times. I know it is wrong of me. I even threatened you with a blade but you stood your ground. You said if that was the way it was going to be, you were happy to leave. I never threatened you again after that. But sometimes, I feel myself itching to grab you by those golden-red curls and rip you to pieces. I'm not a violent man, but you just have this way of infuriating me. You get right up my nose sometimes.
I guess what I'm saying here is I'm sorry. Those arguments, they don't even matter. [With increasing passion] You and me, against the world. With you there I am a different person – a better person! I look confident, bold, masculine and proud! Without you, I am just a little boy.
I love you, and I will never let you go. Since I was a child it has been my dream to have a beard like you, and I hereby vow to never shave again.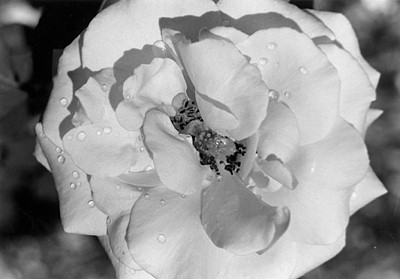 © Kristin O., Quincy, MA