Heart in the Sea (Part 5)
January 25, 2010
That day I went to Jay at the school house. She was busy organizing for the upcoming school days.
"Sapphire! You look like you've been through a lot. Sit down and have some tea!"
"Not today, Mrs. Bog." I said. She winced at the sound of her last name. I told her I had found my skin and could help her find hers. But she refused. She said that she couldn't because her husband had taken a safe and buried it into the Earth far down. She also said that even if I got it, she would be too old to go back, never mind play all the Selkie games like she used to. I was going to protest, but she cut me off. She told me that she would send me off. She put us into a horse drawn carriage and carried us all the way to the beach. I got into my skin while she helped Opal into hers, explaining what was about to happen. She told about how her father kidnapped me and how she should have been free in the ocean this whole time. I know she will one day read this and I regret saying this, but if I was still in the ocean, Opal wouldn't be there. So now two seals and one non-finned one were on the beach. I dove into the water while Jay pushed Opal to the edge. Opal followed me. It was hard for her at first to swim fast in something that pushed us back, but she adapted very quickly. I knew she would get tired soon so I told her to grab hold of my back and I swam off with her like that. Free at last. But we had to find our group. I knew Opal couldn't help because she didn't know what our group looked like, so I searched by myself. I found them pretty quickly. I was surprised how close they were to the coastline. What's more, I felt myself aging backwards. I felt younger. I realized that being a non-finned one must cause old age. Being a Selkie meant you were immortal. The reason Pearl must have grown was either stress or going up to breath too much. So I lived the rest of my years like that. We were all crying and sobbing when I rejoiced my family. It was hard to fit in with the world so much after I had left, but eventually it worked out. I don't think many people knew where Opal came from, but if they did, they didn't tell me they knew.
I hadn't kept track of the Selkie dances anymore, but I found out that there was going to be one in two days. I remembered it and nobody really noticed, but every sound made me tense. It could be another ship to take me off. I was happy though, when I looked in the sparkling reflection of the ocean and saw the new me. Well, whatever I had looked like 24 years ago. I was back to a 16 year old. But I noticed something. Every time I went back up to land, I looked older. Not much to make a big difference, but enough to get me worrying. Then I aged more. I figured it must have been a symptom of living in the mortal world for so long. But then another surprise awaited me. It took about 4 months now, but I had another daughter. I named her Crystal because of the way her eyes sparkled in the water. I remembered she must have a middle name and decided to call her Mystery. It was a mystery that her eyes sparkled in the sun like so. It was a mystery of what color her eyes were. But her hair color was different from anyone in the family. She had blond hair. Her skin color was the same as Opal's. But she was different. Normally, if a parent wanted a child, they would have to go to Neptune, the powerful ruler of the sea. Then, if they seemed like good people, he would give them a magic pearl to turn into a child. For me, the birth was like any non-finned ones, so many people turned against me. I hid my face from the world as much as I could. I found a cave at the edge of our town. I lived there, occasionally visited by my sisters and daughters. I didn't want my daughters living with me. I asked my sisters to raise them and to not tell them where they came from. I wasn't their mother. They told the girls that I was their sister who has had a horrible life. I stopped going to the Luna parties and I stopped coming out. If I was like this on land, they would call me a witch. But I was under water. So they called me a mermaid. Mermaids were mythical creatures and if they were real, they were looked down upon. They were uncivilized and couldn't walk. Nobody was one, but that was the term Selkies used for weird people. So I grew up like that. My life would have been so different if I just jumped into the ocean that horrible night.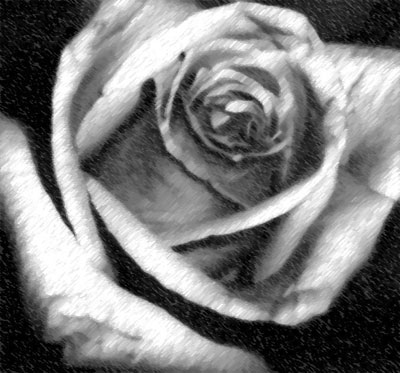 © Wajida S., Shrewsbury, MA