The Boy who Stole my Heart
November 24, 2009
I wake up two hours early every morning for hope you'll so much as glance at me. But you don't. She steals all your looks, your words, your attention. I focus on acting in a way I don't act for hope you'll notice me.

I've been going to school with you since the first grade and I wouldn't be surprised if you didn't know my name.

I know more about you than anyone would imagine. Your favorite color, food, song; the kind of car you drive. I know your parents' names.

All of this knowledge not because I'm a stalker like you may think if you knew I knew this, but because I pay attention.

You're not happy with her. You fake it. You're going to be something amazing one day. I promise you. And I'll be there to congratulate you, silently. You won't know me though.

At our high school reunion I'll look at you and think, 'Wow, that's him. Star quarterback on the varsity football team, star player of the basketball team, most popular guy in school, the captain cheerleader's boyfriend.'

You'll have gone on to be a doctor who played college sports and dated any girl you wanted.

The only thing that will be different is that I will have accomplished a lot too. In fact, I'll maybe be a little happier than you. And the fact that you won't know me won't hurt. I'll still be happy for you. You just won't know it.

So it seems to me it's your loss, not mine.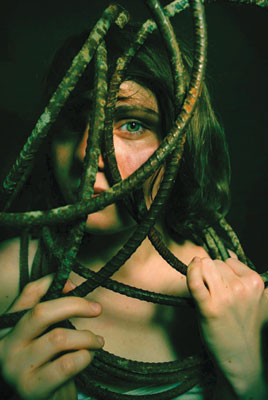 © Narongsukchai T., Sachse, TX