Bound Guardian
July 24, 2015
His parents are out and on thier way to Atlanta. Just one problem they have to get rid of Ace. Finding a place where he can stay his parents think they've made the right choice. At his Uncle Vexters place. They didn't. Things are about to get scarily messy.
Chapter 1: Him
"Ace La Vida Johnson!" A voice shouted. Ace turned his head away from the car window and shot an irritated glance in the direction of his mom. He heard her seven times, but not even one of them did he attempt to answer her.
"Didn't you hear me?" she spat.
"What do you think?" Ace answered as if it was obvious answer that the answer was no. He focused his mind back out the window, staring blankly as distorted images flew past him.
"Ace, you have a big attitude problem, young man" Mrs. Johnson declared. Ace didn't bother spinning his back around. "Did you know that?"
"Then we're equal", he mumbled and then shot a disgustedly at his mother. His mother's mouth dropped to a sudden awe.
"Is that so" she said, quickly turning her voice into a clam one, as-if-she-didn't-care tone. Ace spun his head back towards hers. "I know. You're dad knows, everybody know your problem Ace. We know you don't like our idea but we have no choice but to bring it up, so it aliyos amigos, or see ya later alligator." Ace rolled his eyes and looked back out the window.
Ace's problem is indescribable. Ace has meanie-antic syndrome, that hasn't yet to be discovered, he doesn't know it either. It dares you to do dreadful things, it is incurable. The huge black truck wheeled silently across the gray cemented main road.  Through the neatly planted farms. Inside the car everyone was peaceful at thought until….
"Oh look Ace there it is", Maria said pointing out her window. She spotted the house outside her window. It was a old-fashioned wooden house, which to Ace looked like a haunted house from the movies.
"Lovely. Wish I could stay here forever", Ace stated ironically still staring out his window. His mom gave him a dirty look witch he didn't seem to notice.
"Ace you'll love it here. Uncle Vexter is a great man." His dad Dan evoked happily.
"Easy for you to say, he's your brother. But even then you could mean the opposite." Ace reached inside of his potato chip bag and began to eat the chips up.
"Ace, you know what I think, I'll tell him that you have to spend every burning daylight outside", dad said looking up towards the car mirror. Ace paid no attention to him even though he was terrified.
"Fine. It's fine with me. He probably doesn't even own a TV or computer." The car swerved on to a bumpy dirt road to the left of the main road. Then the house came into view in front of the vehicle. It halted to a screeching noise.
"Well, isn't the house lovely", Maria opened her door and hopped on out, her short loose dress trailing behind  and dad followed. Ace, as himself stayed inside the car. Maria stepped up to the front porch and knocked on the screen door.
"Seems like he didn't understand the news that we were arriving", she yelled facing towards the car, with her one hand cupping her eyes to block out the sun.
"No. No, it's not like Vexter forgets that easy. He knew." Dad supposed. He started for the back of the house. Then stopped "Ace, you coming!" He hollered back.
"Why? Is there a TV or computer?!" Ace hollered back.
"No. We're just going to go looking for him."
"Then what do you think?" And with that Ace's parents disappeared to the back yard and Ace sat in the car waiting.
"This is going to be the boringest and longest visit I have ever encountered", he mumbled to himself and then eating another chip. 20 minutes passed and his parents still hadn't arrived. Ace hopped out the car.
"This has to be for a good reason", he muttered to himself. He pulled up his black, sagging skinny jeans and started for the backyard. The tall thick grassland brushed across his face, it was so itchy.
"Can't he mow?" Ace cried to himself. The swatted the tall grass in front of him.
"There you are. Come say hi to Uncle Vexter", Maria motioned to him and then to Vexter. Ace looked up from his black pants and stared at his parents and then at Vexter. He was a skinny man, he wore flower patterned shorts, and a blue oversized shirt, with a big sun hat. His light brown hair was shoulder length. Looked like he was going to the beach. Ace walked up to him and shook his hand and gave a small forced smile.
"What a nice young boy you have", Vexter remarked putting his hands to his hips and then smiled back at Ace.
"Well, then you don't know him as well as we do", Maria told him through clenched teeth, patting Ace's head.
"Now Maria", Dan, ace's dad said. "We don't want Vexter to have a scare. Now do we?"
"How old are you boy?" Vexter asked.
"15", Ace said.
"Well, young man shall we get you unpacked?" And with that they walked back to the car and started to unpack his belongings.
"Are there other kids his age here?" Maria asked caring a suitcase into the house.
"Yes. Yes there are. One visits everyday as a matter a fact." Maria smiled at Ace. "To help with my work."
"Work?" Ace cried, trying to hide the fright in his voice.
"Yes. Work. I can't do things all by myself. Now can i?"
"You could try", Ace mumbled in a whispered tone. Maria shot another dirty look at him. "Sorry. Sheesh." Ace sighed putting both hands up behind his head, like he was caught by a police officer.
"You know Ace, you would be great friends with her", Vexter commented.
"Doubt it," Ace gave. Maria rolled her eyes and walked up stairs to Ace's new room, Ace followed. His room was fairly large, with a polished wooden floor. He walked to the only window which viewed the backyard. He looked intently at it.
Well, this is gonna be boring, he thought. He scanned the yard top to bottom, Vexter didn't have a fence, nor did he have a TV and none of the grass was cut. But instead of a fence neatly lined up pine trees circled this yard. A forest. He glanced to the right of the window.
"What is that?" He whispered to himself. An old, barn-like building leaned slightly placed on the ground. Even from afar you could tell that the light blue paint on the barn was fading. 
"Hope you're all set up n' comfy, Ace", Ace whipped his head to face his uncle at the door with a plié of neatly folded blankets in his arms and nodded. "Thought so." Vexter walked up to his unset bed and then placed the plié on top of it.
"What's that barn over there", he finally asked. Both his parents moved to the window to seek a view at it, Vexter was now starting too.
"It's where I kept all my animals", his voice was gruff, and then he cleared his throat.
"Do you have any dogs or cats even?" Ace asked, more demand than a question. Vexter looked down at him.
"You must not go there Ace. Never. It's too dangerous. Okay?" Ace looked at him with alarm. Was he just joking? Or was he playing with him? This was his first time meeting Vexter.
"Don't let that get to you Ace." Dan said. "Uncle Vexter just likes messing about." Ace glaced at his father then curiously at Vexter. His green eyes wide and stern. This guy really knows how to mess about, Ace thought. Or was he.
"Well." His dad sighed. "I think we got to get leaving. It's a long trip to Atlanta." His dad and mom headed out the doorway and into the hallway and down the stairs, with Uncle Vexter. Ace just stood there like a statue. Once he heard the car motor fade in the distance he knew this would be a long visit. He had second thoughts on it being boring.
Chapter Notes:
Hope u like it. If there's anything wrong please let me know.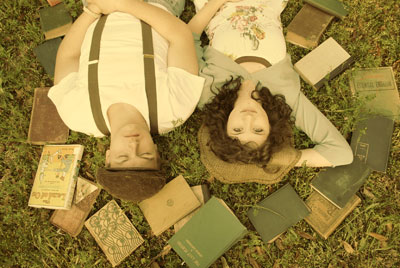 © Gabrielle A., Pensacola, FL