Jeff and Suzy
April 19, 2012
She liked everybody, but specifically Jeff. Jeff was the kind of person that loved to say hi to people. One day, he was walking to class at high school. He saw her. Her name is Suzanne. Suzanne said hi to Jeff and Jeff leaped in glee. Jeff realized he had a chance to say hi to someone, the and there.
He replied, "HI SUZANNE HOW ARE YOU?" really loudly because he was so incredibly excited.
Suzy almost broke down crying in euphoria because Jeff finally said hi to her, but she did not. "Hi Jeff" is all she said.
She continued to walk the halls. All she could think about was Jeff and how cute he was. Then, she thought, maybe it was weird to be absolutely obsessed with someone in her teenage years. She had no recognition of what could happen in the future after the development of a faulty relationship.

The next day, she saw Jeff again. Jeff was waiting around the corner, because he wanted to say hi to her so badly. He popped out from around the corner when she walked by. This time, she did start to cry, in tears of absolute joy. Jeff had not even said hi yet. Then he did. She almost lost her mind at how happy she was. After that, she made sure to see what car Jeff drove after school. She made a plan for the next day.

After school, the following day, Suzy hid under Jeff's silly car, the entire time school was going on. Jeff walked up to his door after school and unlocked his. Suzy popped her head out from under the car and Jeff accidentally kicked her left ear. He was so excited to see Suzy, he did not even apologize. "HELLO SUZANNNE HOW ARE YOU?!?!" he asked almost violently.

She replied, "Good, super, amazing, good. Jeff I love you. Can you be my boyfriend?"

Jeff was startled by her fantastic request, "ABSOLUTELY!!! LET ME DUMP MY OTHER GIRLFRIEND FIRST. THANK YOU SO MUCH SUZY FOR BEING THERE FOR ME."

Suzy got in Jeff's car. They broke up three months later and cried so much that their friends would ask them what was wrong. They would tell their friends, but the friends just thought they were weird.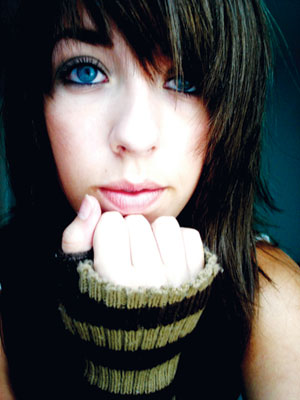 © Brit H., Peabody, MA