Memories of A Cursed Teenager
September 29, 2010
Dark, cold, wet, alone in a cave far from the ruins of my homeland. Everything thrust away to practically nothing. No one survived. I shall be condemned for all eternity if I live that long.

Curse these powers.

They are a curse, not some heaven sent gift from above. God has cursed me to walk this earth to destroy anything or anyone I come across to. I wish I could rid myself of this inferior curse. Why God?

Why give me the ability to live if all I am made for is to destroy?

What is my true purpose for being?

Have you, God, purposely made a living time bomb?

A Monster?

An exiled man to live his life in pain and misery for all of his days? "Answer me God!!! Why?!?!?!? Why am I truly here? And why have these powers cursed me so?" I screamed out to the darkness of the tree-crowded sky, waiting for my answer, waiting for hope to come as I had all my life. "Do not fret young warrior. Your answer will come to you soon. I promise." a voice said, reminding me that someone was still able to watch over me.

I had lost everything. My friends, family, towns I had lived in- everything dear to me was gone- and all I had left is the clothes on my back, my cursed powers, and my name that my dear mother had given to me eighteen years ago, Aden.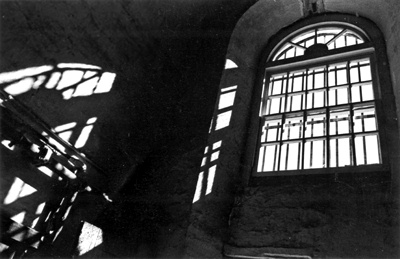 © Alice Y., Basking Ridge, NJ