In A Confused State of Mind
August 24, 2010
I ran faster. My skin was being scraped by branches and leaves. I then was tripped by a fallen branch off of an oak tree. My attacker then caught up with me. He grabbed me by the collar and pulled me up to his face. My long curly hair was all over the place. He took a knife from his pocket and pulled it to my neck. I was now hyperventilating. Right before he slit my through, I.....woke up with a rush of adrenalin. It was only a dream. But for some reason my legs were sore. Like I had been running through the woods. And there were scrapes all over my ankles. I didn't think about it. The only thing I had to worry about was my big history test today. Which I somehow managed forgetting to study.

Once I was dressed I ran down stairs with my backpack and a history book in my hands. I the made up some breakfast. A pop tart with orange juice. I drank the juice and studied while waiting for my pop tart.

Columbus came to the Americas.....uh...when was it? Ugh! I'll never get this test if I don't think! I thought.

"Click!" My food was ready so I grabbed it ran out the door.

"OW!" It was the that I realized when I ran my ankle would go into a piercing shock of pain. Again a sign that my dream, might not of been a dream. But I tried to ignore it.

When I got to school, I went to my locker. All of the sudden I felt light headed. I drank some water and started my journey to math class. But when I was halfway there my knees locked and I fell to the ground with a crash and a bang. I had fainted.

What was happening to me?!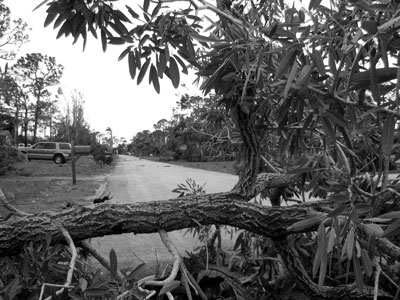 © Emily O., Boynton Beach, FL