The Pack
December 29, 2009
The Pack
Some of are lives begin when were born but mine doesn't it begin after I got out of the Company. The Company are these scientists' experimenting on people giving us unbelievable powers then hand us off to the army for special missions. They stripped your memory from you so you don't know what you were doing. After while me and "my brothers" broke out with some help from the scientists. We have been looking for answers from the Company sense.

Adams was walking down a long a dark hallway. Adams was a young Paul Newman but the only thing was that Adams had Purple eyes and Brown mop top hair but was built he looked like Paul in the face area. He walked and stopped a big a steel door, there was a key code. He punch in some digits the pushed opened a little, Adams ducked his head in to see what was in the room. He pushed the door wide open there was brief case in the middle sitting on stool of the room. He took some steps up a voice came through on his blue tooth.
"Ok what you're going to do is spray the bottle which says "laser finder". Then spray it all around the brief case," Order the kid on the blue tooth. Adams took the bottle and started to spray everywhere he could. Then he the lasers appear he teleported through the lasers. He picked up the brief case alarm went off it sound like a blow horn right in your ear. He spun around there was guy standing right in front of him, this guy was wearing all black.
"So," Adams said to this mysterious man.
"Adams Adams it's like a blast from the past so what happened to you after you left this place?" The guy asked him while he was walking towards him he stopped at the line of the light.
"Thomas what the hell Thomas, you were one of the best in this joint. But what happen to you?" Adams asked Moving closer to Thomas and taking a real close look. He looked at only one thing and that was the scar but Thomas was a tall skinny stick with Gray eyes and blond hair.
"Use to be the best I was going to get an upgrade on my powers then something went wrong. I lost half of my powers that day so now I can only walk in the shadows. So why are you back here?" Thomas said while stepping aside to let him pass. Adams step forward and kicked him back onto the ground then he teleported out of the dark room. He landed on a beach the beach was near a big harbor it just had light post on. It was during mid day the sun was up in the sky there were some clouds. No one was near him so he walked off the beach. He walked up to a beach house it was a two story the house was plain and white. He took out a key and opened the door the house was as plain as the outside not even a picture on the wall the whole house was all white. There was noise from up stairs so Adams walked up the stairs. There were four doors one was a bath room and the rest were bed rooms he walked into the first room on the right. There was a person on the computer then there was a bed off to the side that was all a mess. Plus near the computer was a stack of books about the computer tec.
"So you got what you wanted?" the kid on the computer asked Adams still staring at the computer. Then he turned around and faced Adams.
"Yah I got it but next time you need something you wanted retrieved you can get it yourself ok Dare," Adams told Dare wasn't the kind of guy you would expect to be a computer geek. Dare was a big black guy built had muscles all over his body one thing stood out about Dare was that he had a robotic, arm he lost his real arm when the scientist were working on him. But he had blue eyes and brown hair he was born in African he had a little African accent.
"But that's not my problem because I have you. Plus you're the best you're the best of the best at it. You know it too. Now go down stairs and eat," Dare stated. As he was getting up to go to the bathroom, but Adams opened a safe and placed the case in it. The safe also had papers on the on Company When Adams walked down into the kitchen Kyle was at the refrigerator taking out a bottle of water. Kyle was like a punk of them three he wore a sweatshirt all the time and had a short hair cut he had the power to control fire and make fire. But he was nice a sensitive.

"So how was the mission?"Kyle asked.
"It was pretty fun. But guess who I saw?" Adams asked Kyle. But Kyle was not really listening; he was more into the newspaper article.
"Yah who did you see?" Kyle asked while forcing his head up to look at Adams.
"Thomas remember that kid?" Adams asked Kyle.
"Yah I thought that kid died. After all those experiments he gone through, you hated that kid we all did. So what was he doing for the Company?" Kyle asked Adams. As he was finishing his water bottle and was tossing it into the trash.


"But the thing is that he lost a lot of his powers. So now he won't be able to stop us." Adams said to Kyle when he was taking the newspaper from him he looked at it there was a man on it. Adams knew the man but couldn't match a face. Then he started to read the person name was Edward knacks. But he couldn't remember the person. Dare wondered into the Kitchen and looked into a cabinet. He took out a gun.

"Why do you keep a gun in that cabinet?" Adams asked when looking into the paper. He looked at every detail in the picture. The man was wearing a white suit, holding a kid on his shoulder. They looked happy he was standing outside a building that looked like it was called North Carolina Science building. But now all the pieces came together.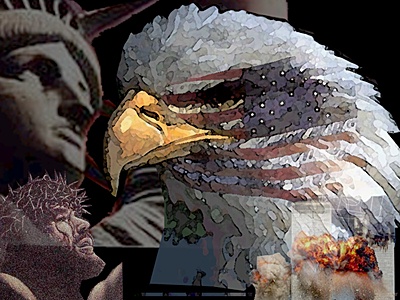 © Casey Rodkey, Lewis and Clark, MO