Amherst College
November 17, 2017
Amherst college is A private college in Amherst Massachusetts. It is located in college town and is very hard to get into, the acceptance rate in 2016 was 14%. Around 27 majors are offered and the majors they are known for are, economics, general mathematics, and psychology. For the 2017 class as of now 183 students are enrolled.
The environment and atmosphere is beautiful and welcoming. Just like the physical campus itself. The walk from class to your dorm is very scenic, filled with trees and statues. The campus is not too big but, it isn't too small either. The gym is huge, with two indoor tennis courts, multiple basketball courts, a huge workout room, and two pools. Classrooms had enough space for about 50-60 people to fit with comfortability.

Dorms had several levels to them and were probably the biggest buildings on campus. Dorm rooms were very spacious, with multiple bedrooms and a living space. In each dorm room was bathroom with a big enough shower to fit more than one person. Students in these dorms seemed comfortable, happy, and content with where they were.

Amherst college offers several teams, including, softball, equestrian, volleyball, tennis, golf, basketball, soccer, ice hockey, water polo. Rugby, mountain biking, fencing, sailing, and skiing. All of their sports are very competitive although they are a division three college. Sports are highly supported all around the school. Ice hockey games are always packed and loud with cheers when they win. All the students love to support their fellow classmates at games and sometimes even during practice.

What I loved about this college is probably the location and the fact that it was very scenic. What I disliked about it is probably the acceptance rate because of how low it was compared to other colleges in the area. What sets it apart from other colleges in my mind is probably how the student body combines into one for sports games or just to hang out in common rooms. I would recommend other students to this college because of the out going atmosphere and caring staff. Any type of student or person would be comfortable here because everyone tries their hardest to make you feel like you're at home when you're there. Amherst College would be perfect for anyone.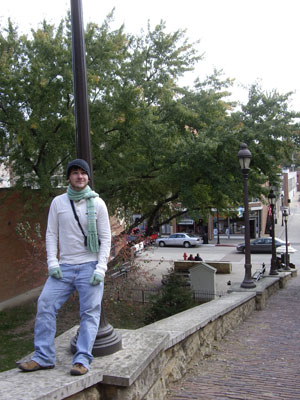 © Abby T., Princeton, IL