Morehead State University
December 27, 2010
Morehead, KY: Students are hustling and bustling about, carrying their books to their next class at Morehead State University. A loud thud interupts Jessica Stanley's concentration. She looks up to find a girl that was obvious she was straight out of high school.

"I'm so... sorry...." she says, about to cry. Jessica had an immediate compassion for the girl. The girl was scrambling about picking up Jessica's things.

"It's alright. Is this your first year?"

The girl smiled. "Actually, I'm still in high school. I'm a senior. I was trying to find out more information about this college to see if it was right for me."

"Oh really? I believe I could be of some assistance." The girl's sleep deprived green eyes sparkled.

"I'm Scarlett Monesse, from Johnson County."

"Really? I'm from Magoffin County. We're right next to each other. I'm Jessica Stanley."

Scarlett bursted with enthusiasm. "Could you really help me?"

"Of course! Come on, let's grab a Starbucks and head to the library."



A girl with flaming locks of auburn hair and emerald eyes was seated next to an average looking girl, with a brown mop for hair, and blue jewels for eyes.

"Need anything, Jessica?" the librarian asked the brown headed girl. She was familiar with Jessica. She often spent her rare free hours in the vast fiction section of the library. Sometimes she would find Jessica plopped down in front of the bookcase with an Edgar Allan Poe or Shakespeare in her hands.

"No thank you, we'll find everything we need on the University website." Jessica smiled.

"Here we go, Scarlett. Lets see.... what do you want to know first?"

"Hmmmm... does it have an English undergradute program?"

Jessica's laugh was like the sound of spoons colliding softly. "I know the answer to that question right off the bat. It does... I'm in the program. Morehead State University has more than an English program, though. Look." The mouse made a clickty clack noise as Jessica gently clicked. "It has 76 undergraduate degree programs, including eight associate level degrees and 12 preprofessional programs. There is also an English graduate degree program, as well as 70 other graduate degree programs... and 40 graduate non degree programs! At Morehead State University, academically speaking, the possiblities are endless. There's a program just about for anything you want."

"Well.... what about the student activities?"

Clickty clack. Clickty clack. "Here we are. MSU has over 100 clubs and organizations. 15% of the student body participates in Greek Life. It is a charter member of Ohio Valley Conference in NCAA Division one. Its mascot is a magestic eagle and its colors blue and yellow. MSU sponsors an astonishing total of sixteen intercollegiate sports for men and women. I'm on the softball team, as matter of fact." Jessica beamed with pride. "According to this website, the Morehead State volleyball, women's basketball, women's tennis, baseball, men's tennis, softball and men's track teams have each won the OVC individual sport Academic Achievement Award for having the highest percentage of student-athletes named to the OVC Commissioner's Honor Roll in the last four years. We have an excellent academic program... as well as athletics and clubs."

"How many people are enrolled?"

Click clack. "More than nine thousand from 100 Kentucky counties, forty-five states and thirty six nations. Contrary to its large number of students, MSU provides smaller numbered classrooms for a better learning expirience. The diverse student enrollment promotes even more learning and interaction with a number of cultures."

"What about student housing?"

"It has 10 coed Residence Halls. The campus is ranked among the safest in the nation."

"Jessica, you just about have me convinced. But what about the costs? Tution? Finicial Aid? Scholarships? A great school like thiss surely must cost an arm and a leg."

"MSU offers over 35 scholarships. More than 80% of students receive some kind of financial aid. MSU tution is just $6,036. It is one of the most affordable schools in the state."

"Thanks, Jessica, for your help. I think I know what school I'm going to enroll in." Scarlett smiled. "If I get accepted, we have to hang out sometime."

"But of course," Jessica smiled, opening up the door as her and Scarlett walked arm and arm out of the library.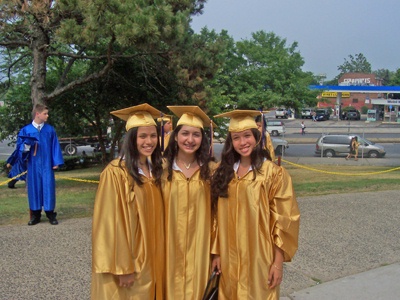 © Elizabeth E., Elmhurst , NY