Penn State Review
November 20, 2019
There are plenty of colleges to go to. You have a big deck to choose from like public schools or universities or the state schools. But only a few of them are elite , like one in particular school penn state.

Penn state is one of the best colleges you can go in the united states. For one thing it offers great scholarships for sports. It's good to go to big schools like penn state because you play in Division 1 in most of its sports , like football , basketball or lacrosse or wrestling. Penns states sport teams tend to keep great record throughout the seasons too because such good athletes want to go to a dominant well known school for sports. It could be good to go to a well known school like penn state because you could have a bigger and better chance to get drafted into say the NFL or the NBA by going to a well known school rather than a school like Auburn university.

The big reason that most non-athletes or even at least t that don't play for the school want to go there is for the education of course. By going to penn state you can make yourself look better on your diploma. It could look good because when you go to apply for a job your employer can see that you got into a tuff school like penn state. It can show them that you're very hardworking and passionate about what you got your degree in. it could just over all help you in the long run having a degree from penn state it could maybe even get your starting salary better than everyone else's because you graduated from a hard school.

Penn state also like to put their students on the right track with help from professors giudice and lots more for after college when they graduate so they can have a good head start on life. To get these opportunities you want to make sure you stay on top of school. By that i mean get all A's and little to none B's if you want a fighting chance to get in. And try and play a sport or two and get really passionate with it so you have big schools like Penn state scout you out to play on their D1 teams! Or maybe even get into clubs colleges are always looking for creative thinker to make their school like top of the chart and more ELITE from the rest.

Penn state can really make you a successful person by attending. You just have to apply yourself and don't be lazy college won't be hard. And to all the freshmen reading this apply yourself in highschool take harder classes so you can get a better understanding of how life will be. And be the best athlete you can be because penn state is always scouting!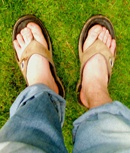 © Caitlin E., Sammamish, WA