Why Are We Who We Are?
MAG
May 13, 2017
Why are we who we are? The answer, I believe, lies in pain. Whether of the mind or body, painful moments shape our lives.

As a young child I wrote make-believe stories as a coping mechanism for the pain of loss, the pain of solitude, the pain of emotional neglect, and the pain of being cast aside as strange and an outcast. As consolation, I had stories of children like me who proved everyone wrong and triumphed in the end. Perhaps if I work hard enough, I thought, someone will like me. I became passionate about writing and reading, convinced that I, too, would one day write books that would help children overcome their pain. Unfortunately, all I ended up with were piles of notebooks filled with unfulfilled ideas and half-fleshed-out characters.

The next chapter of my life involved physical pain. For several autumn months of my sophomore year of high school, a shooting pain cut through my leg with every step. Eventually I had to hold onto tables and chairs to move around, shifting across rooms on my good leg. In the snow of late January I was wheeled into the operating room for a major hip surgery. I learned to maneuver a wheelchair, use crutches, and walk again that summer. The impact of major hip surgery on me is difficult to describe and hard for others to fathom. The long white scar between my thigh and torso is a visual reminder of the pain that changed me.

I decided then that I wanted to help other children like me – as a pediatric orthopedic surgeon. Studying bone physiology and its relation to orthopedic disorders became my passion for the rest of high school. I plan to continue studying Cellular and Molecular Biology and English in college.

Neither love nor loss can match the impact of pain on my life. No other aspect of life has done as much to affect my perspective. Only pain has the power to completely wreck the core of one's being and give rise to a season of rebirth.
As I write this I am 17 years old. If I wrote about the defining moments of my life one year, two years, or ten years from now, perhaps I would ramble on about a cliché discovery of the keys to the so-called gate to eternal happiness through love and loss, passion and the mundane, hard work and procrastination, or about confidence and self-doubt. Perhaps in the midst of a new life in which I triumph over all that plagued me, I'd be blissfully blind to the past, forgetting to look back on the path I traveled to get here. However, I chose pain for a reason. And my eyes are wide open.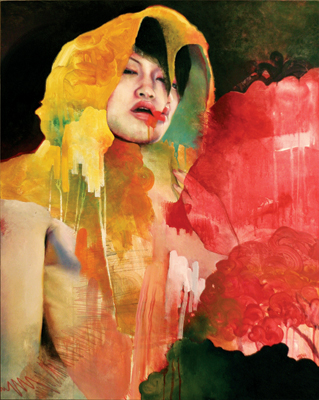 © Winston C., Jamaica Plain, MA