Leleiwi
March 13, 2016
I see the road snaking between hotels and the coastline, one side rusted and manmade, the other wild with jagged rocks, both overtaken by time and salt water. I spy a cruise ship in the bay, it reminds me of the rubber duck I kept in the bathtub as a child. It is striking but ugly, too white against the waves.

Through the glassy car window I see a subdivision of tents set up between the ocean and the road, the Hawaiian Home Lands. Rain tarps catch the breeze like sails. The state flag flutters upside down in protest. Homeless families live here, the ocean belongs to everyone.

Finally my favorite beach, Leleiwi. Eroded lava rocks sparkling with green peridot crunch between my toes. I pass the sleeping spot of our local monk seal on my way to the water. I imagine I can discern the lump in the sand where the eight hundred pound mammal rested the day before. Sometimes I come to the beach as a volunteer for seal responses, but today I am here to swim.

Some cultures believe that salt keeps away ghosts, or absolves sins. I wonder if either is true as I feel the tide tug on my loose hair. The Hawaiian ocean is unpredictable. Some days it is too dangerous for Olympic swimmers, others it is calm enough for a newborn baby. I love the ocean—it reminds me of life. The ocean made me careful after I almost drowned one particularly stormy winter. The ocean inspires me; I've written piece after piece, trying to pin down what part of the vast water fills that hollow place in my chest. The ocean reminds me of family. I came to this exact spot with my grandparents when I was nine years old, my one-piece sticking to my skinny limbs with brine. It reminds me that even though I can't control difficulties in life, like the waves, I can control my reactions to them, learning to kick with the current and dive under breakers. Long after I leave the water, the Pacific stays with me, surfacing when I see a particular shade of blue, clinging to my skin in flecks of salt too small to see.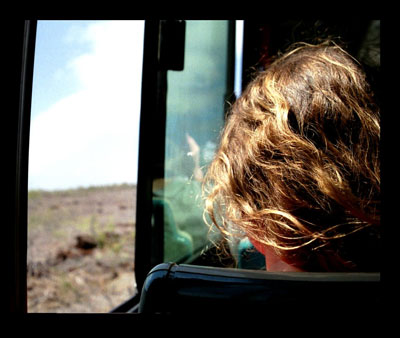 © Kate S., Hopkinton, MA